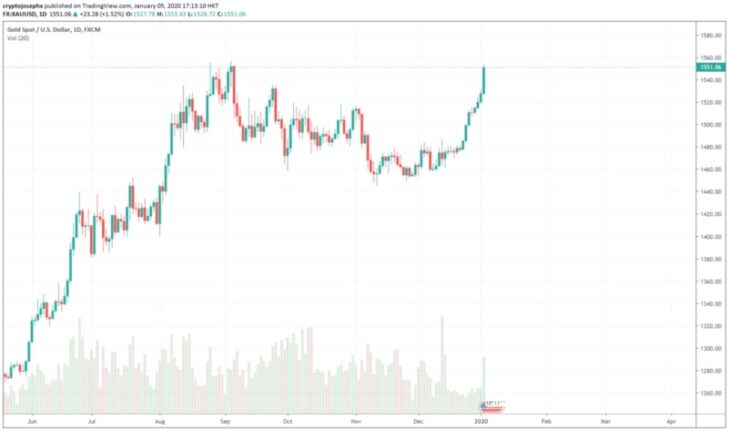 Factor #1: Big Geopolitical Risks = Spiking Demand For Gold
According to Peter Schiff, a prominent gold investor and CEO at Euro Pacific Capital, geopolitical risks remained the biggest factor for gold's abrupt rise over the past week. Following the assassination of the Iranian general Qassem Suleimani by the U.S., oil price spiked as financial markets trembled, triggering the gold price to increase.
Factor #2: Underforming U.S. Real Estate Market
To a broader base of investors, gold and real estate are considered to be two major "real assets" or physical assets. Hence, when either one of the two underperforms, the other tends to see an increase in value. Possibly because of the record high stock market and the rise in the inflow of money into stocks, the U.S. real estate market has not met the expectations of analysts in the final month of 2019.
Factor #3: Surprising Retest Of $1,550
Although analysts anticipated the price of gold to react with a firm rally following the crisis in the Middle East, the magnitude of its upside movement has surprised investors. The $1,550 level has served as a particularly heavy resistance level since 2013 and a clean break above it would position gold for a new rally in the first half of 2020. To put into perspective, if the gold price cleanly surpasses $1,550 and it becomes a support level, the next resistance levels are found at $1,800 and $1,900. Gold, depending on how the price reacts over the next several weeks, could be en route to testing 2011 levels as long as it is not met with a steep sell-off in January.