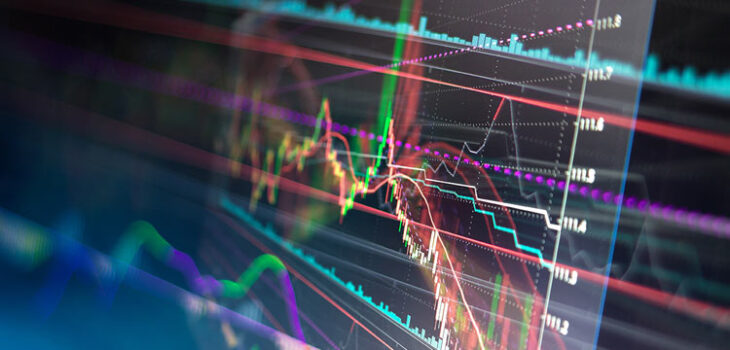 Powell's testimony awaited as investors seek clues on rates following mixed data
US dollar continues to advance higher as odds of 50 basis points cut are erased
Pound and aussie extend declines on rising rate cut expectations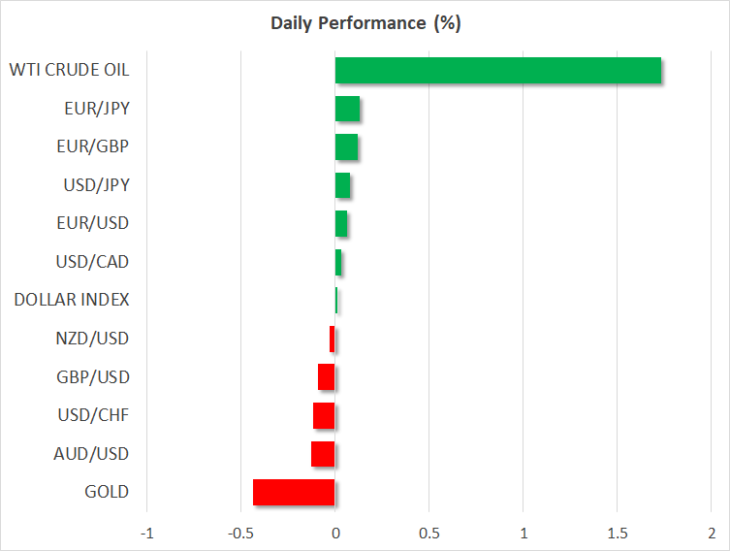 Markets are praying for a dovish Powell
Fed Chairman Jerome Powell's testimony will be today's and the week's focal point as investors attempt to gauge how dovish policymakers will be when they meet for their next policy meeting on July 30-31. Expectations that the Federal Reserve will begin an aggressive easing cycle had been running high until last Friday's stronger-than-expected jobs reports, which dashed hopes of a 50bps cut at the July meeting.
Nevertheless, traders think a 25-bps rate reduction is a certainty in July, though recent remarks from some Federal Open Market Committee (FOMC) members have been on the cautious side. Philadelphia Fed President Patrick Harker yesterday said there was no "immediate need" for a rate cut in an interview with the Wall Street Journal.
Powell's hearing before the House Financial Services Committee will start at 14:00 GMT and investors expect to get clearer signals from the Fed chief on the extent and pace of rate reductions in the coming months. If Powell indicates the Fed is likely to only make an "insurance" cut in July in a pre-emptive move to soften the impact of a potential sharp slowdown in the US economy, this would lead to further unwinding of bets that there will be at least a 75 bps rate cut over the next 12 months.
The minutes of the Fed's June's policy meeting, due at 18:00 GMT, should provide investors additional clues on whether a majority of FOMC members are likely to vote for a rate cut at this month's meeting.
Dollar inches higher ahead of Powell
US Treasury yields extended their recovery on Wednesday, with the 10-year yield climbing to a three-week high of 2.098% on ebbing expectations of large rate cuts by the Fed. The rebound in yields has been helping the greenback to pull back from the lows it plumbed at the end of June when it fell below the 107-yen level. It has since reclaimed the 108 level and is on the verge of breaking above the 109 handle.
The dollar's quick turnaround has been crushing, however, for other majors. The euro briefly dipped below the $1.12 yesterday as investors bet that the incoming ECB President, Christine Lagarde, will push for looser monetary policy in the Eurozone.
Stocks have also come under pressure but signs of some progress in US-China trade talks capped losses in Asia today. The White House's chief economic advisor, Larry Kudlow, said the phone conversation between US and Chinese negotiators was "constructive" and that a face-to-face meeting could be arranged soon.
Aussie extends slide, pound struggles to halt decline
The Australian dollar slid to near three-week lows, approaching the key $0.69 level, as data out of China and Australia disappointed. Chinese producer prices missed expectations of an annual 0.3% gain, to stay unchanged in June, raising concerns about a further deterioration in demand for factory goods. Meanwhile, a closely watched barometer for consumer confidence in Australia fell to a two-year low, suggesting the RBA will need to cut rates again in the coming months to support the economy. The RBA has already lowered rates twice this year but big tax cuts by the government have cast doubt about whether additional monetary easing will be required.
There's also doubts about whether the Bank of England will join others in cutting rates, though investors are growing increasingly confident about such a prospect. These expectations, along with a stronger dollar, have driven the pound to six-month lows versus the US currency.
Brexit uncertainty has also been weighing on the pound with little support from recent potentially positive developments. The UK's opposition Labour party said on Tuesday they now formally back a second referendum, while MPs voted in favour of a bill that would complicate any attempt by the next prime minister to suspend Parliament in a bid to force through a no-deal Brexit.