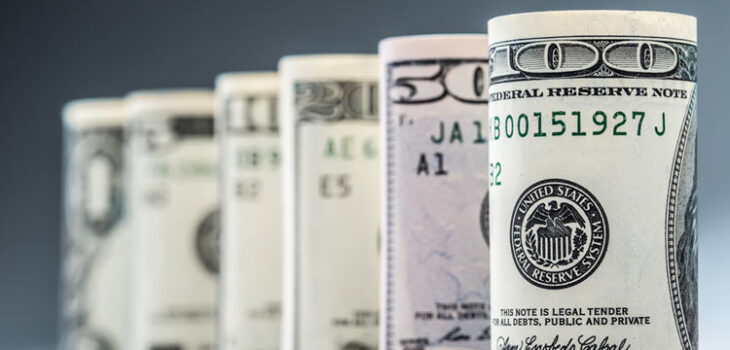 Dovish remarks by key Fed officials push greenback lower
WTI crude oil at four-week low amid mixed signals in US-Iran conflict
Canadian retail sales and more Fed-speak dominate the agenda today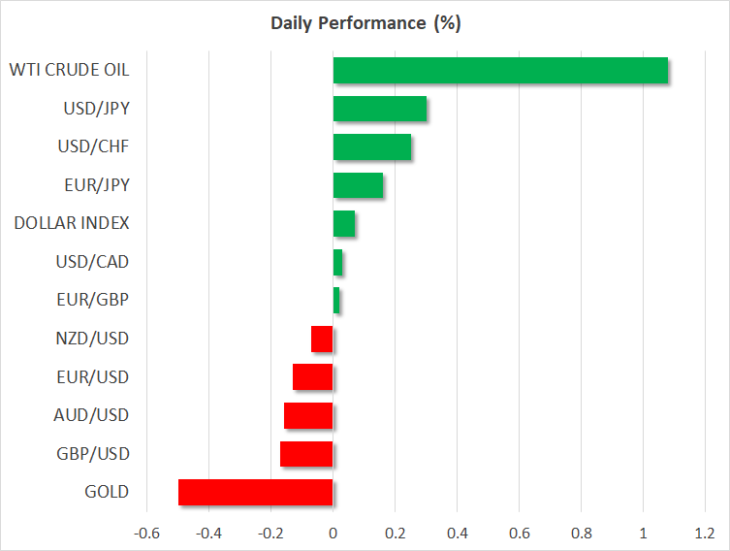 Fed's Williams argues for preventive easing, sends dollar reeling
The greenback continues to attract all the attention, after two influential Fed officials fueled market expectations for an aggressive 50 basis points (bp) rate cut at the upcoming policy meeting. The move started after New York Fed President Williams said it's better to cut rates preemptively rather than wait "for disaster to unfold", a view that Vice Chairman Clarida echoed shortly thereafter.
Markets took this as a signal that the Fed will act with force in July and deliver easing that is over and above what is expected, sending the implied probability for a 50bp cut soaring. Accordingly, the dollar fell with US bond yields, as stocks and gold roared higher. Yet, in what seemed like an exercise in damage control, the New York Fed quickly came out to clarify that Williams' speech was not a signal about July, but an "academic" view instead.
This is what lifted the dollar a little today – though it only retraced less than half of the drop and the probability for a 'double' 50bp cut in July now stands at ~43%, from ~35% yesterday. Overall, a 50bp move still seems excessive as the data aren't weak enough for policymakers to use so much of their limited rate ammunition so early, though this is admittedly becoming a more realistic prospect. For now, comments by the Fed's Bullard (15:00 GMT) and Rosengren (20:30 GMT) today may be crucial in shaping this narrative.
Oil extends losses as Iran offers nuclear compromises
Crude prices fell on Thursday, albeit not massively, following news that Tehran offered a deal to accept enhanced inspections of its nuclear program if Washington lifts all sanctions. However, the optimism was soon tempered by news that the US Navy shot down an Iranian drone. Moreover, reports suggest that US officials are skeptical of Iran's offer, and view it as a subtle effort to get sanctions relief without making real concessions.
While the situation remains tense and unpredictable, the fact that Iran is at least trying to explore the diplomatic route is encouraging in itself, and any more signs that tensions are easing could keep oil prices under pressure. Of course, the demand side – and specifically any developments in the US-China trade talks – will also be vital.
Canadian retail sales the only highlight today
Outside of the two Fed speakers, the only noteworthy event today will be the release of retail sales data out of Canada. The loonie has been contained in a narrow range lately, with lower oil prices pushing it down but a weaker US dollar providing counterbalance.
Likewise, while the market probability for a Bank of Canada (BoC) rate cut by December has jumped to ~53%, dollar/loonie continues to trade near its lowest levels this year, as Fed rate-cut expectations have soared by even more. Overall, as long as the Fed-BoC policy divergence narrative holds, the outlook for the loonie remains positive – though a lot will also depend on oil prices.