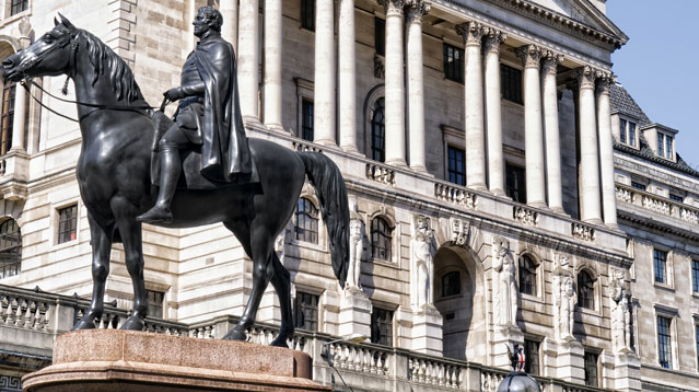 All eyes on BoE meeting, markets view prospect of a rate cut as a coin toss
On balance, decent PMIs give BoE breathing room to wait – if so, pound might spike higher
Yen advances, stocks stumble as virus fears revive risk aversion
Dollar ticks lower as Fed adopts a slightly more cautious tone, but quickly recovers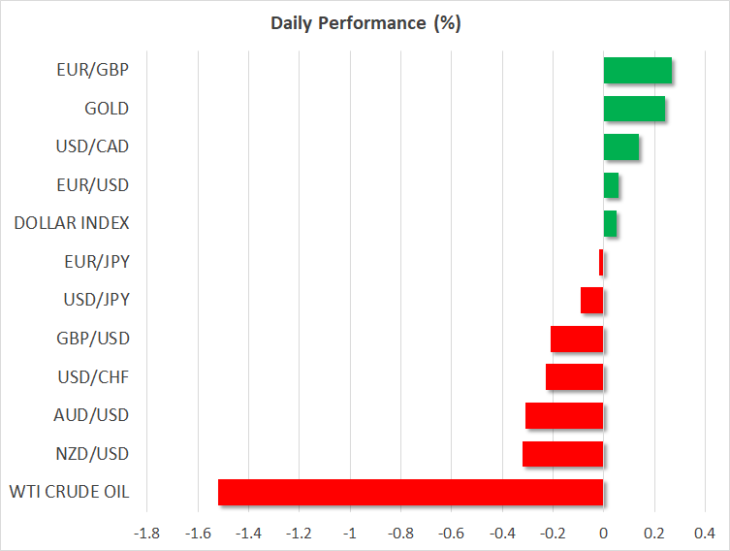 BoE rate decision: To cut, or not to cut?
The main event today will be the Bank of England's (BoE) policy decision at 12:00 GMT, where investors are divided about whether rates will be cut or not, with market pricing assigning a 50% probability for a cut. It's a close call indeed, because even though recent 'hard' economic data have been dreadful enough to justify an immediate rate cut, all those figures reflect the pre-election period, when political uncertainty was still high.
The only data that we have seen for the post-election period so far are the PMIs for January and the quarterly CBI industrial survey, both of which provided solid evidence that the economy rebounded substantially as the political landscape became clearer.
Therein lies the conundrum for the BoE. Slash rates now as 'insurance' against a further slowdown in the economy, or wait and see whether the rays of light in the PMI data will translate into a rebound in the 'hard' data as well? It's a very close call, but on balance, the PMIs were strong enough to give policymakers some breathing room to see how things play out. The BoE is also low on policy ammunition and might prefer to save its final 'bullets' for a stormy day.
If the BoE indeed keeps rates unchanged today, the pound will likely spike higher. Whether the initial move is sustained though, will really depend on the signals about future rate cuts. For instance, if the BoE doesn't cut, but makes it clear that a rate cut is very much on the table if the economy continues to struggle, then any upside move in the pound may fade before long. Likewise, if the Bank does cut, but signals that this is a 'one and done' move, then any weakness in the currency might prove short lived as well.
Stocks take a hit, yen smiles as virus concerns strike back
Risk aversion made a comeback on Thursday, as investors scramble to figure out the potential impact of the coronavirus epidemic on the global economy. The number of confirmed cases and fatalities keeps climbing, while signs of economic stress are also mounting, with the world's largest furniture retailer – Ikea – announcing it will temporarily close all its stores in China.
Asian stocks were a sea of red, Wall Street futures are pointing to a substantially lower open, and risk-sensitive currencies like the aussie and the kiwi are getting hammered alongside commodity prices. Meanwhile, haven assets like the Japanese yen and gold are on the advance, as traders rotate towards safety.
This theme could continue to torment markets for a while longer, as there have been no signs yet that the situation is coming under control, and there's a clear risk the Chinese economy takes a more severe hit than many expect. In this sense, watch the nation's official PMIs for January that are due overnight for any early signs of virus-related pain.
Make no mistake though, once the hysteria quiets down, it will be time to 'buy' again from more attractive levels – so this might really be a question of getting the timing right.
Fed shifts to a slightly more dovish stance
As expected, the Fed kept its policy unchanged and recalibrated its guidance in a more cautious direction. Chairman Powell stressed that policymakers are not comfortable with inflation running below 2% and that they are closely monitoring the potential spillover effects from the coronavirus – a combination that sent the dollar a touch lower.
Yet, the currency quickly recovered. The broader outlook for the greenback remains positive, for a lack of alternatives, as replicating the reserve currency's high-yielding but safe-haven status is a difficult task.
Today, the dollar will take its cue from the preliminary estimate of GDP for Q4.
Elsewhere, the earnings season continues with the likes of Amazon and Coca Cola reporting their results today.