Main market themes
Global equities were engulfed in a sea of red as markets fretted over unresolved trade deal between the US and China as the 15-December deadline drew nearer. Latest noises had it that the tariff hike deadline will be delayed.
Impeachment risks of the US President overshadowed headlines that the US, Canada and Mexico are concluding the USMCA agreement in replace of NAFTA, a deal which is seen as a big victory for the Trump Administration.
Major equities across the US, Europe and even Asia fell while as investors shunned risk assets while global bonds rallied on flight to safety with the UST yields falling 1-4bps across the curve. Gold rallied for a fourth straight day while  Brent was little changed at $64.20/ barrel.
The FOMC is expected to keep the Fed Funds Target Rate at a range of 1.50% – 1.75% unchanged at the final meeting for 2019. The Fed has slashed interest rates by 75 bps this year and signaled a policy pause in the previous meeting in October. Before that, the US will release the November prints of CPI, with the headline number expected to inch higher to 2.0% YOY from 1.8% in October while the core measure stays unchanged at 2.3% YOY.
GBP is lower this morning following the latest (and final) MRP opinion poll from YouGov. That predicted a Conservative majority of 28, down from 68 two weeks ago, and, perhaps more significantly, puts a hung parliament within its margin of error.
Today's Options Expiries for 10AM New York Cut (notable size in bold)
EURUSD (Intraday bias: Bearish below 1.1100 target 1.1000)
From a technical and trading perspective, as 1.1080 caps upside attempts look for another leg of downside to test bids and stops below 1.1000. Fridays candle printed a key reversal flipping the near term volume weighted average price negative. On the week only a close back above 1.1100 would concern the near term bearish bias. NO CHANGE IN VIEW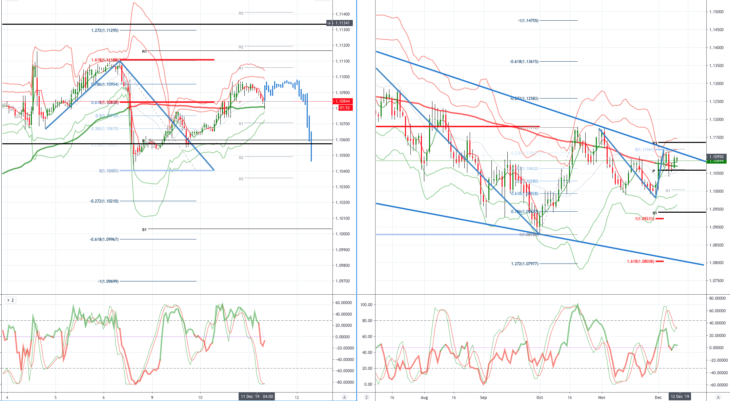 GBPUSD (Intraday bias: Bullish 1.32 target achieved)
From a technical and trading perspective, as 1.31 supports expect a grind higher to test stops and offers above 1.32, watching potential momentum divergence and resistance cluster 1.32/1.3250 to cap the current advance, prompting a potential retest of 1.30 from above.
GBPUSD…UPDATE 1.32 caps on initial test as anticipated, a second failure above 1.32 would set the stage for a test of 1.30, a close above 1.32 would give a window to spike 1.33 before the 1.30 retest. Note daily divergence which should be addressed in due course.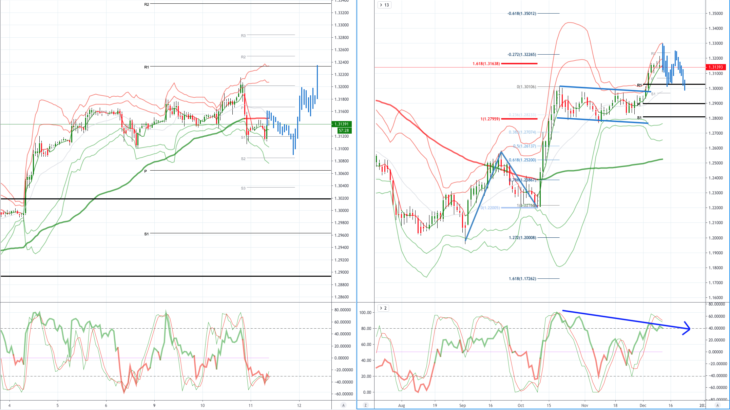 USDJPY (intraday bias: Bearish below 109.30 targeting 108.00)
From a technical and trading perspective, as 109.30 contains the upside attempts look for a retest of  bids below 108.50. A close through 109.30 would suggest downside failure and reset sites on 110. With 108.50 bids being tested look for further erosion to set up another leg down to test offers ahead of 108 NO CHANGE IN VIEW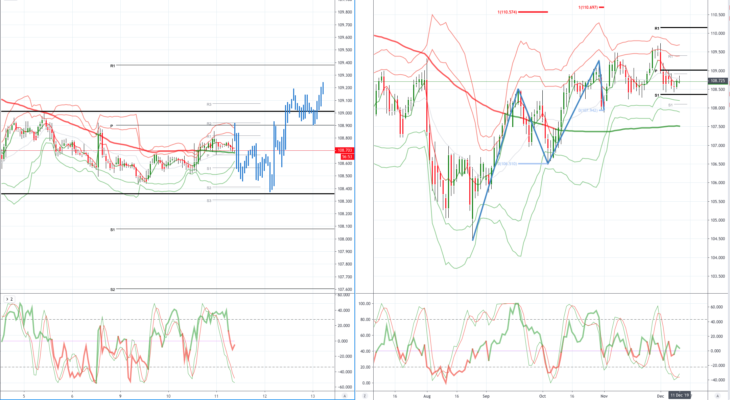 AUDUSD (Intraday bias: Neutral Bullish above .6830 targeting bearish below)
From a technical and trading perspective, anticipated basing pattern plays out stops above .6800 gunned, as .6810 supports look for a further grind higher to test offers and stops towards .6900. A failure below .6790 would concern the bulls suggesting a false upside break and drive down to test .6700 bids again. NO CHANGE IN VIEW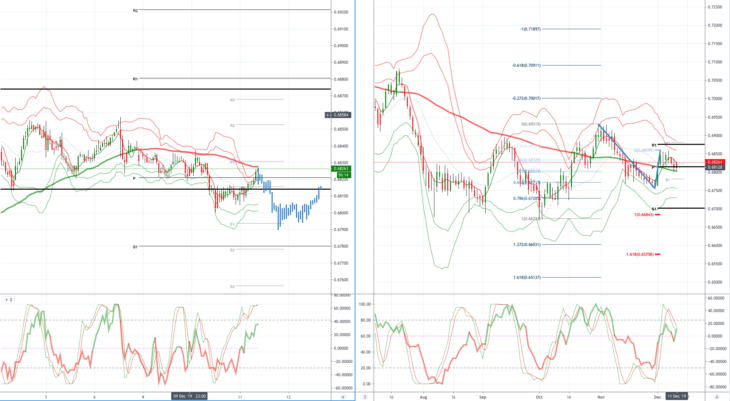 Disclaimer: The material provided is for information purposes only and should not be considered as investment advice. The views, information, or opinions expressed in the text belong solely to the author, and not to the author's employer, organization, committee or other group or individual or company.