Main market themes
There was better December trade data from China, with exports rising and imports up overnight. That provided support for risk sentiment, although Asian market has been mixed overall.
Traders cheered a Bloomberg report, which was later confirmed by the official release from the Treasury Department's semi-annual foreign exchange report, that China is spared from being "labeled" a currency manipulator although it remained in the watch list together with other countries namely Japan, Korea, Germany, Italy, Ireland, Singapore, Malaysia and Vietnam, with Switzerland being the latest addition.
Global financial markets traded in risk on mode yesterday as D day of the expected inking of a phase one trade deal approaches. Major US benchmark equities all ended in the green with the Nasdaq and S&P hitting fresh record high again led by the rally in tech stocks. Major stock Indices also closed generally higher in Europe and Asia earlier.
UST was sold off pushing yields up 1-3bps across the curve while gold prices plunged nearly 1.0%, in the absence of safety bids. Brent crude last settled at $64.20/ barrel, down 1.2% on the day amid easing tension in the Gulf.
Disappointing UK data could potentially reinforce BOE officials call for rate cut: Monthly GDP unexpectedly fell 0.3% MOM in November (Oct: +0.1% MOM revised), translating into an 0.6% YOY increase. This was a moderation from the 1.0% YOY expansion in October and marked its slowest growth in seven years, signaling that the UK economy is losing momentum going into the final quarter of the year that would likely reinforce BOE's call for a rate cut. Separate release on industrial production also revealed that output unexpectedly fell 1.2% MOM in November (Oct: +0.4% revised), dragged by a hefty 1.7% MOM contraction in manufacturing output, which more than offset gains in electricity and mining. On a less negative note, trade deficit unexpectedly narrowed to £5.3bn in November (Oct: -£10.9bn revised), its smallest deficit in 14 years, as the decline in imports (-11.6% MOM) far outweighed the decline in exports (-2.2% MOM), reinforcing the case of weak domestic demand that would continue to pose risks to the UK economy going forward.
On the Fed front, the latest comment from Bostic suggests preference to back off and let the economy run the course. Rosengren, however, continued to sound out against risks of higher inflation. In that context, watch US CPI prints later today.
Today's Options Expiries for 10AM New York Cut (notable size in bold)
EURUSD: 1.1000 (EUR550mn); 1.1100 (EUR3.0bn); 1.1170 (EUR1.8bn); 1.1200 (EUR662mn); 1.1350 (EUR382mn)
USDJPY: 109.00 (USD825mn); 109.75 (USD360mn)
AUDUSD: 0.6900 (AUD372mn); 0.6905 (AUD1.4bn); 0.6930 (AUD556mn); 0.7000 (AUD979mn)
EURUSD (Intraday bias: Bearish below 1.1150 Bullish above)
From a technical and trading perspective, trapped between pivotal 1.11 and 1.1150, as 1.1150 caps (1.1164 symmetry swing resistance) corrections sellers will target a sustained breach of 1.11 en-route to a symmetry swing objective sited at 1.1040. If we can get a close above 1.1150 that would suggest a base at symmetry swing support and open a retest of cycle highs at 1.1239.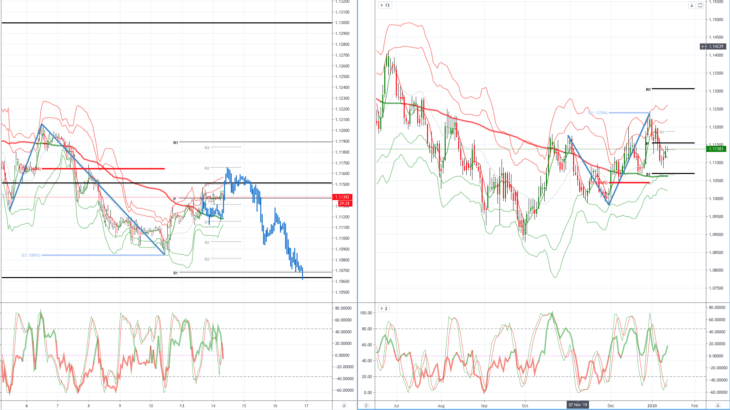 GBPUSD (Intraday bias: Bearish below 1.3060 target 1.2930)
From a technical and trading perspective, another failure below 1.3150 opened anticipated test of bids below 1.3000, as 1.3060 caps corrections to the upside look for a test of bids and stops below 1.2950. Only a close above 1.31 would suggest a delay to downside objectives.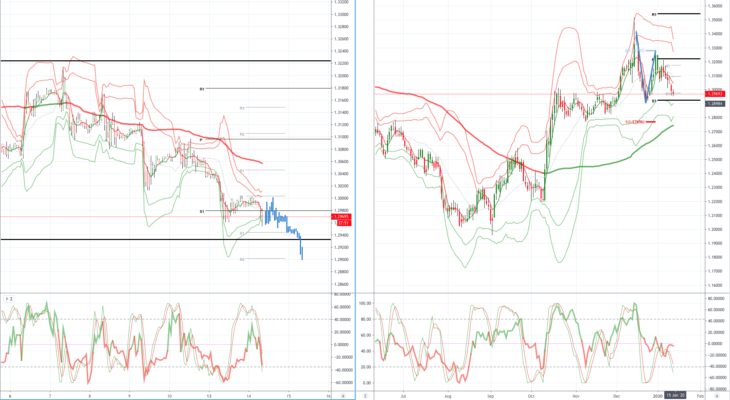 USDJPY (intraday bias: Bullish above 108.65 targeting 110.50)
From a technical and trading perspective, the breach of 109.50 provides a window for upside extension to challenge the 110.50 equidistant swing objective.Only a failure back below 109.40 would suggest another upside false break and return to well trodden range.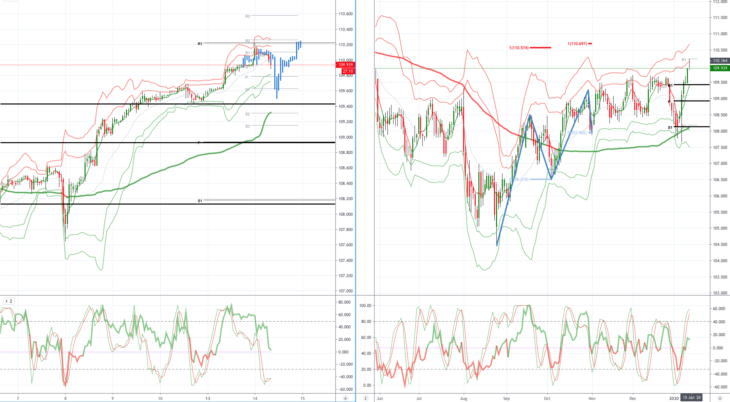 AUDUSD (Intraday bias:Bullish above .6940 Bearish below .6870 below)
From a technical and trading perspective, anticipated test of .6840 plays out as does profit taking here as we test symmetry swing support. There is a window for prices to base here and develop a platform for a correction to retest .6940 from below, a closing breach of this level will encourage bullish sentiment.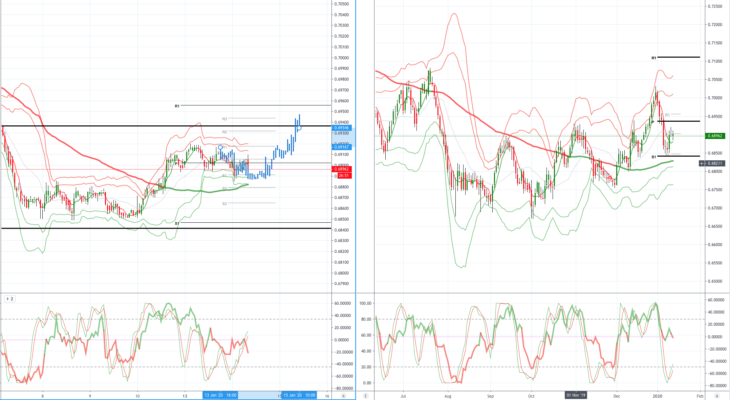 Disclaimer: The material provided is for information purposes only and should not be considered as investment advice. The views, information, or opinions expressed in the text belong solely to the author, and not to the author's employer, organization, committee or other group or individual or company.