Main market themes
Asian market is lower this morning as markets try to assess the impact of the US-China trade deal. President Trump called it "a big beautiful monster". Meanwhile, Germany, France and the UK signalled action against Iran for breach of the 2015 nuclear accord.
US markets broadly ended lower overnight as investors took in news that the United States would not slash current tariffs on Chinese goods until after November general election. The removal or reduction of tariffs would depend on China's compliance with the Phase One trade deal slated to be signed today at Washington DC. Nonetheless, a December announcement over the 50% cut in the current 15% tariffs on some $120b of Chinese goods is still expected to take effect.
The blue chip Dow Jones Industrial Average edged up slightly by 0.11% on solid banks earnings. The broader S&P500 and NASDAQ dropped around 0.2%. US bond yields tipped lower by 2-4bps.
The CHN rose as the US dropped its "currency manipulator" label on China. Gold prices moved down a little to $1546.39 while crude oils picked up 0.3-0.5%; Brent crude finished at $64.49/barrel.
US inflation missed expectations : US headline CPI fell short of expectation to increase 0.2% MOM in December (Nov: +0.3%) while core inflation also eased to 0.1% MOM (Nov: +0.2%) on a surprising pull-back in the rise of housing cost which makes up 42% of the CPI basket. On an annual basis, headline CPI inflation accelerated to 2.3% YOY (Nov: +2.1%), its fastest pace in more than a year, driven by spike in energy cost (+3.4% vs – 0.6%). Gain in core CPI was held steady at 2.3% YOY for the third consecutive month with core services inflation staying at 3.0% YOY. Given that the higher gain in annual headline CPI was a result of higher energy prices which tend to be volatile, the MOM undershot of both headline and core CPI suggests that the Fed will keep the currently low rate steady for a long period of time especially after the key wage growth gauge, average weekly earnings eased to 2.9% YOY in the same month.
US small business confidence eased at year end: The NFIB Small Business Optimism Index slipped to 102.7 in December (Nov: 104.7), below consensus estimate of 104.6 as confidence level among US small firms unexpectedly eased in the last month of 2019. The retreat in sentiment reflects fewer small businesses that plan to raise hiring and business capital despite more firms expecting the economy and real sales to improve. Nonetheless, the index finished 2019 on a strong note as firms were generally upbeat throughout the year amidst a solid labour market that supported consumer spending.
Japan Economic Watcher Survey reflects mixed outlook: The Economic Watcher Survey reported that the current condition index picked up a little to 39.8 in December (Nov: 39.4) while the outlook index dropped to 45.4 (Nov: 45.7) reflecting mixed perception over the state of the economy.
In the US, the January Empire State survey will also provide insight into manufacturing and markets expect a small rise. Finally the Fed will issue its Beige Book ahead of its end month policy meeting.
Today's Options Expiries for 10AM New York Cut (notable size in bold)
EURUSD (Intraday bias: Bearish below 1.1150 Bullish above)
From a technical and trading perspective, trapped between pivotal 1.11 and 1.1150, as 1.1150 caps (1.1164 symmetry swing resistance) corrections sellers will target a sustained breach of 1.11 en-route to a symmetry swing objective sited at 1.1040. If we can get a close above 1.1150 that would suggest a base at symmetry swing support and open a retest of cycle highs at 1.1239.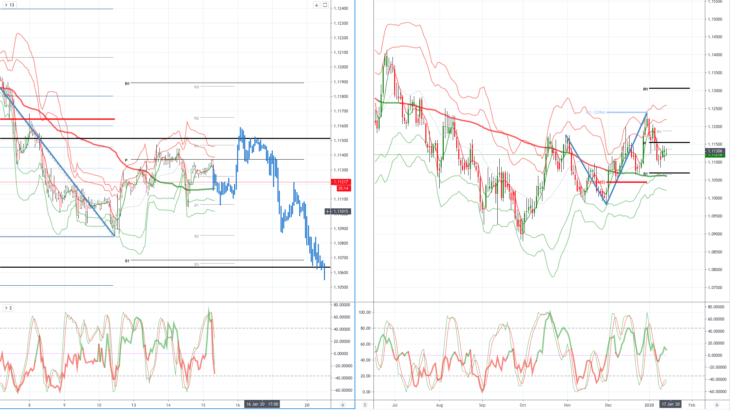 GBPUSD (Intraday bias: Bearish below 1.3060 target 1.2930)
From a technical and trading perspective, another failure below 1.3150 opened anticipated test of bids below 1.3000, as 1.3060 caps corrections to the upside look for a test of bids and stops below 1.2950. Only a close above 1.31 would suggest a delay to downside objectives.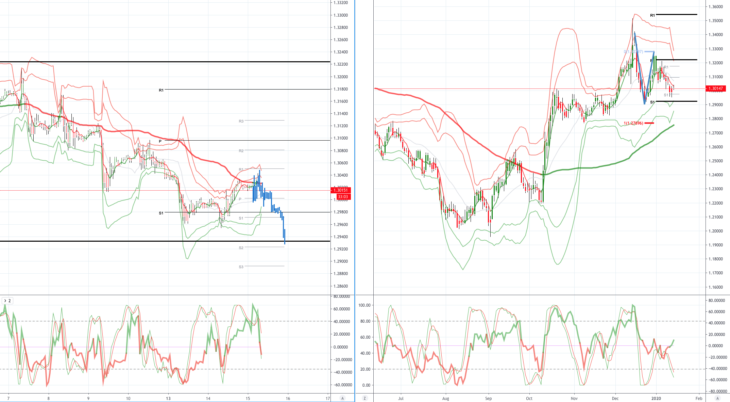 USDJPY (intraday bias: Bullish above 108.65 targeting 110.50)
From a technical and trading perspective, the breach of 109.50 provides a window for upside extension to challenge the 110.50 equidistant swing objective.Only a failure back below 109.40 would suggest another upside false break and return to well trodden range.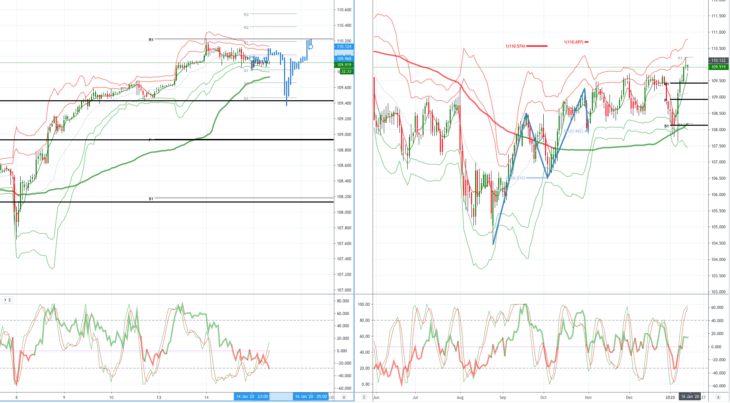 AUDUSD (Intraday bias:Bullish above .6940 Bearish below .6870 below)
From a technical and trading perspective, anticipated test of .6840 plays out as does profit taking here as we test symmetry swing support. There is a window for prices to base here and develop a platform for a correction to retest .6940 from below, a closing breach of this level will encourage bullish sentiment.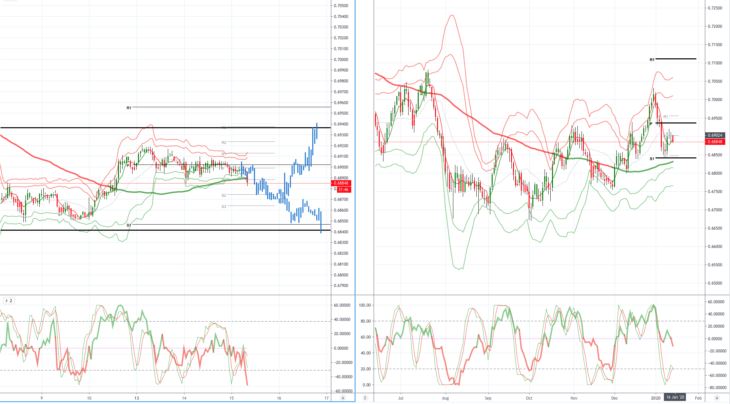 Disclaimer: The material provided is for information purposes only and should not be considered as investment advice. The views, information, or opinions expressed in the text belong solely to the author, and not to the author's employer, organization, committee or other group or individual or company.