Main market themes
US stocks suffered huge losses overnight as traders lost faith in a possible US-China trade deal following Washington's move to impose visa restriction on Chinese official accused of the abusing Muslim minorities. The announcement came after yesterday's decision to ban Chinese tech firms and just ahead of the scheduled trade talk, severely denting the possibility of a much pined for agreement.
Shift in Fed-speak. Fed-speak appeared to be converging on market expectations over the possible October cut. Note that Evans (voter) stated that he is open to another insurance cut, while analysts digging deep into Powell's latest speech/Q&A are finding some indications that he may be more open to that option compared to before. In that context, watch for more Powell comments today (1400 GMT), and Rosengren (voter, 2 dissents against Jul/Sep rate cuts) on Friday. Any further softening from Rosengren may see October cut in the bag.
Markets have since then increased bets on another rate cut at the end of this month as futures show that the chance of a 25bps cut went from 69% to 85%.
Nevertheless, put the US/Fed softening in the context of a concurrent, deepening global slowdown, which was again signposted by the new IMF head Georgieva. On relative terms, the thesis of US/Fed being on a stronger footing may not have been significantly impinged just yet.
Overnight, key stock indexes lost 1.2-1.7% and bond yields fell slipped by 2-4bps.
Brent crude and WTI finished 0.2% lower at $58.24/barrel and $52.63/barrel.
Hope of a Brexit deal faded as a PM office source said that a deal was "essentially impossible" following a phone call between Angela Merkel and Boris Johnson.
Today's Options Expiries for 10AM New York Cut
EURUSD (Intraday bias: Bullish above 1.0940, targeting 1.1045)
From a technical and trading perspective as suggested we cleared 1.0970 and have renewed bullish sentiments offers & stops over 1.10 now look vulnerable, on the day we look for 1.0940 to provide support, a failure below 1.0920 would concern the bullish bias and open another run to test bids at 1.09. I am still running weekly & daily long positions with decent profits and now risk free.
EURUSD…UPDATE pull back to anticipated support at 1.0940 played out and we are making another run for 1.10 offers and stops above and then on to the 1.1045 target. A failure below 1.040 opens a test of bids ahead of 1.09.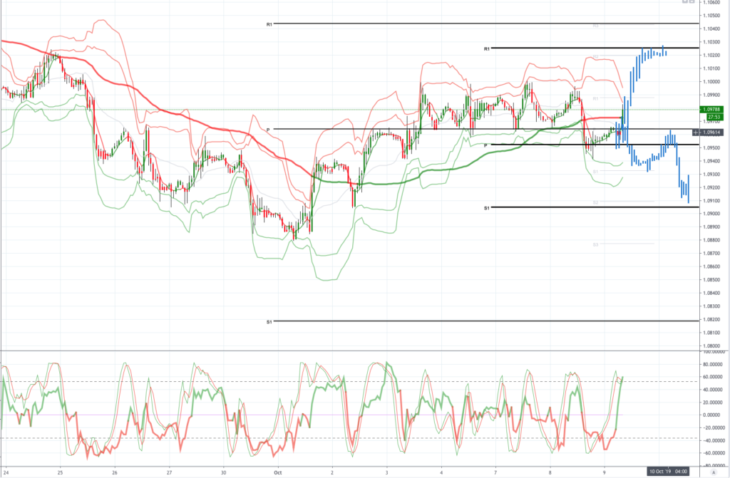 GBPUSD (Intraday bias: Neutral, bullish above 1.22 bearish below)
From a technical and trading perspective 1.2350 stops taken out as we spiked 1.24 in standard sterling style trade we duly retreated to test bids at 1.23 as these continue to support this area should provide the platform to test my target, however, a failure below 1.2285 would negate upside objectives and open a retest of 1.22 bids.
GBPUSD…UPDATE anticipated 1.22 test develops bids have emerged as London opens, as 1.22 survives, potential to retest 1.23 from below, as this caps upside attempts we likely take another look at 1.22 bids. Trade is stymied by headline risk, as such I am stepping aside for now waiting for more favourable levels to rengage.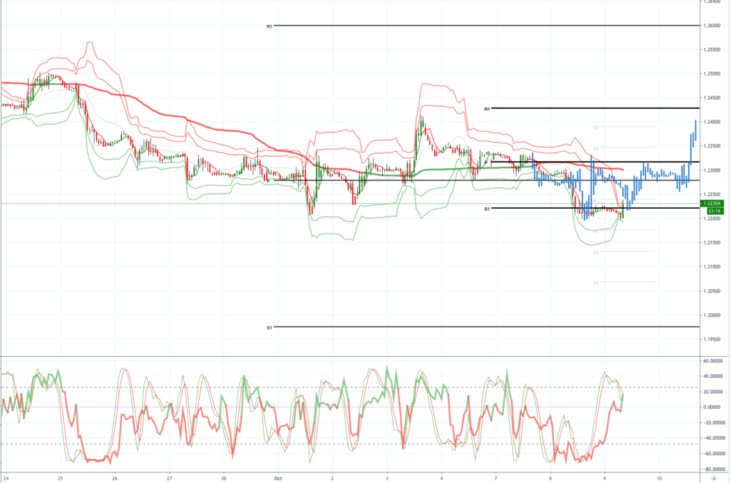 USDJPY (intraday bias: Bearish below 107.50 targeting 106.40)
From a technical and trading perspective prices look poised to test bids below 106.50a failure below here will open a 106.10 test, look for 107.35 to caps any upside attempts, through 107.60 would delay downside objectives.
USDJPY…UPDATE anticipated offers towards 107.50 emerge and as such set the battle lines for the day, as this 107.50 resistance holds look for a retest of swing lows to 106.60 and then on to test bids below 106.50. A move through 107.60 opens a test of offers and stops above 108.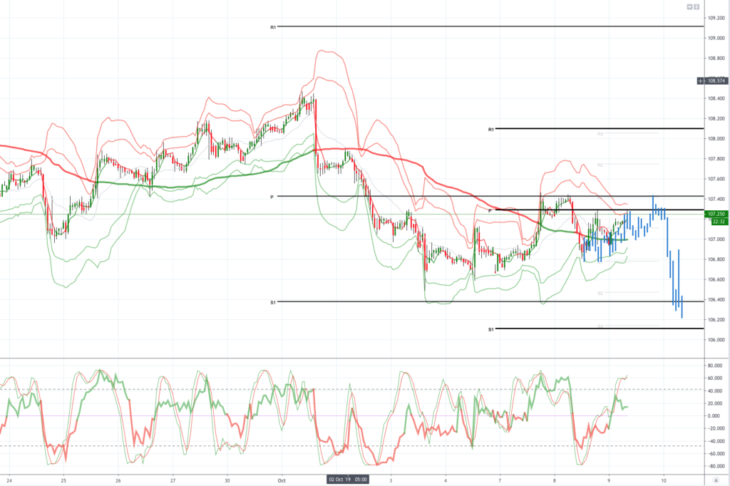 AUDUSD (Intraday bias:Bullish above .6720 target .6810)
AUDUSD From a technical and trading perspective the move back through .6750 has renewed bullish aspirations, however expect heavy going as the market tries to chew through thick offers towards .6775, however, as .6740 supports look for another impulsive move to gun stops ahead of .6800 challenge.
AUDUSD…UPDATE if we can take out .6760, offers and stops above .6800 remains the upside objective, however, if .6715 fails to stem declines on the day bulls will likely throw in the towel for now exposing stops below last weeks lows.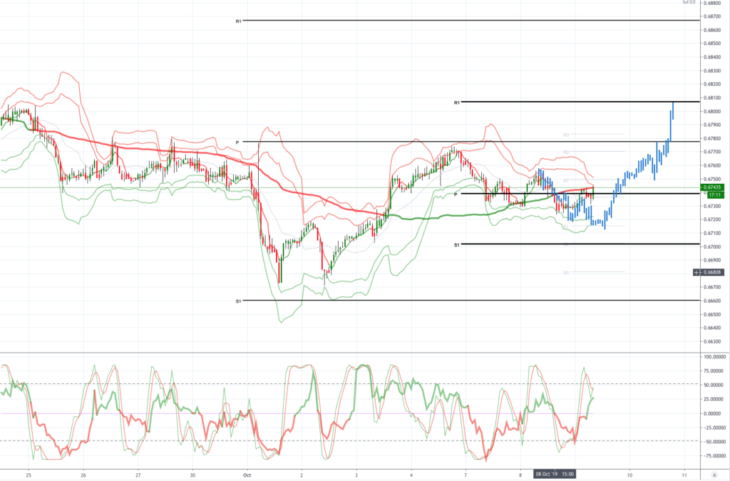 Please note that this material is provided for informational purposes only and should not be considered as investment advice. The views discussed in the above article are those of our analysts and are not shared by Tickmill. Trading in the financial markets is very risky.