Main Market Themes
US stocks sustained losses on Friday as investors were slammed with news that the White House mulled limiting US investment in China via such option as delisting Chinese companies from US stock exchanges, heightening the risk of another trade-war escalation.
Adding to the deteriorating trade optimism was the weaker US economic data, leading major indexes to pare earlier gains and finished on a negative note.
On Friday, the Dow Jones slipped by 0.3%, the S&P 500 lost 0.5% and NASDAQ fell by 1.1%. Treasuries rose as stocks turned lower, leaving yields to slip slightly around 1- 2bps along the curve. Benchmark 10Y UST finished 1bp lower at 1.68%.
Oil prices fell on easing Middle East tension- Brent crude dropped to $61.91/barrel (-1.3%) and WTI to $55.91/barrel (-0.9%)
CFTC data shows large non-commercial accounts and leveraged accounts increasing their net implied long dollar bias in aggregate in the latest week. Meanwhile, asset manager accounts also pared their short dollar bias in the same period.
Global central bank guidance. The RBA this week is expected to cut 25bps on Tuesday to 0.75%, while numerous central bank appearances also fill the calendar this week, including the Fed's Powell on Friday.
On the data front, the turn of the month brings the deluge of global September PMIs,the US September labor market numbers on Friday will round off a busy data calendar this week.
According to Citi Bank September month end is likely to see rotation out of equities and into bonds with a relatively strong signal at +/-1.1 historic std. dev.  The outperformance in equities is set to drive a majority of the rebalancing with US and Canada poised to see the strongest rotation. Both equity outflow and bond inflow signals in both countries come in above +1 historic std. dev threshold. Japan follows similar trends while EM signals are relatively weak.  Overall the net FX impact is likely to be selling of USD against the EUR and GBP at month end.
EURUSD (Intraday bias: Neutral, Bearish below 1.0960 targeting 1.0885 test)
From a technical and trading perspective the Euro completed an anticipated test of 1.0928 lows plays out out with fresh year to date lows as 1.0960 continues to cap upside expect a test of  bids to 1.0885. The confluence of the monthly and weekly S1, with the daily S2 just below should offer decent support coupled with the anticipated month end flows I will be watching price patterns as we test here to set tactical long positions to play for a correction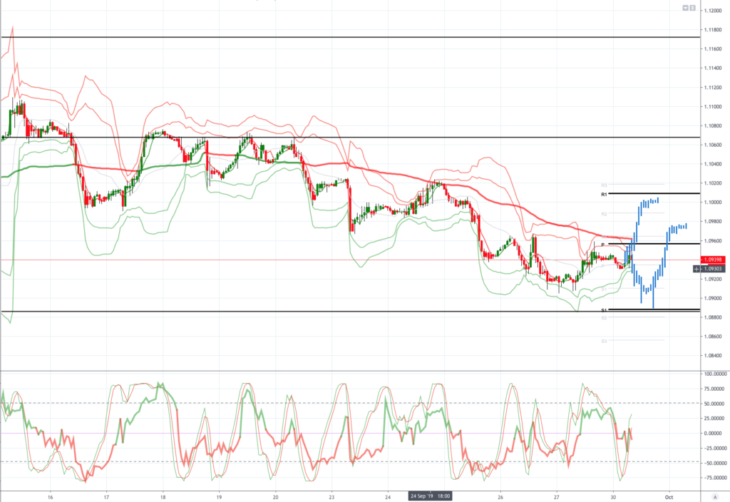 GBPUSD (Intraday bias: Bearish below 1.2350 targeting 1.22)
From a technical and trading perspective as 1.2350 caps the upside I now see the potential for a pullback to test bids towards 1.22 where i will be watching for intraday reversal patterns to attempt long positions for a move back through 1.23. A failure to find support in the1.22 zone would be a bearish development exposing 1.20 as the next downside objective, on the day only a move back through 1.2365 would delay further downside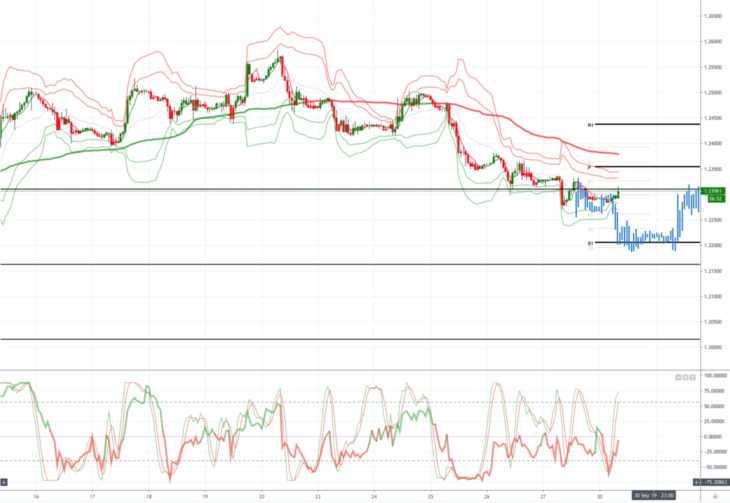 USDJPY (intraday bias: Bullish above 107.50 targeting 108.40)
From a technical and trading perspective as 107.50 contains the correction there is scope for the current grind higher to test offers above 109 where I will be watching for momentum and sentiment divergence to complete the current sequence and present an opportunity to initiate short exposure targeting a move back through 108 and a retest of bids below 107. A failure below 107.40 would delay upside objective and suggest a return to 107 support.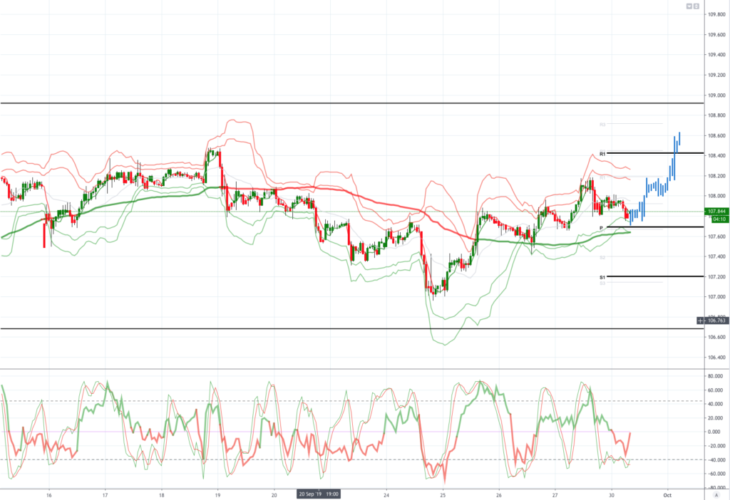 AUDUSD (Intraday bias: Bearish below .6800 targeting .6688)
From a technical and trading perspective the anticipated correction from the .6900 resistance zone has played out and downside extended to test bids to .6740 as .6800 caps the upside expect a test of bids towards .6725. A move back through .6780 is needed to renew bullish bias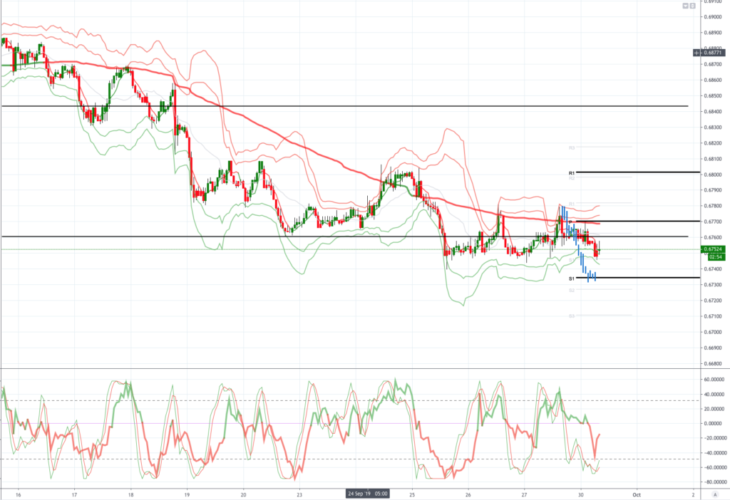 Please note that this material is provided for informational purposes only and should not be considered as investment advice. The views discussed in the above article are those of our analysts and are not shared by Tickmill. Trading in the financial markets is very risky.