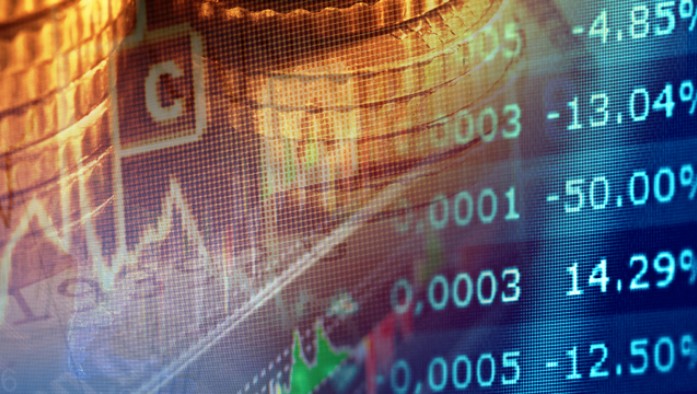 Fed to slash rates today but may signal a pause after this cut, lifting the dollar
BoC set to stand pat, unlikely to alter its neutral stance
BoJ decides early on Thursday – close call whether it will cut
UK General Election officially called for December 12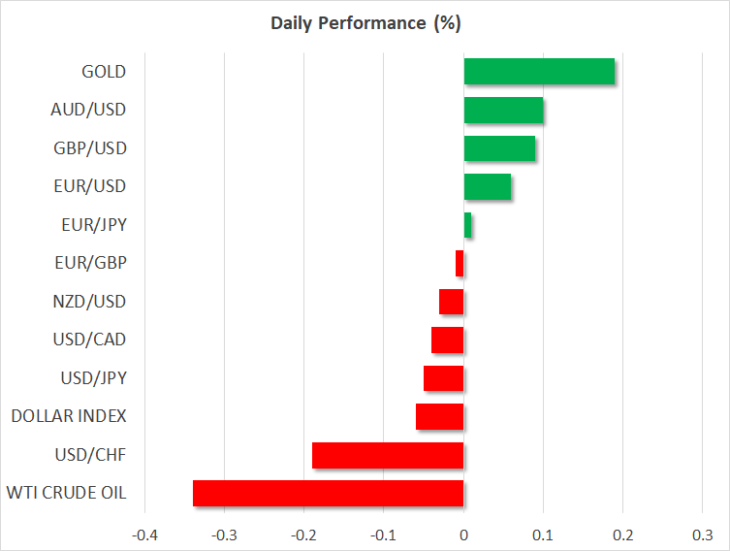 Fed virtually certain to cut rates, but will it also signal a pause?
It's an extremely busy day, with the main event being the Federal Reserve policy decision at 18:00 GMT, which will be followed by a press conference by Chairman Powell half an hour later. A rate cut is practically fully priced in already – with the implied probability resting near 95% – so the market reaction will depend mostly on the signals policymakers send about the prospect of future action, not on the cut itself.
Bearing in mind the US-China ceasefire and a slightly better global backdrop, the risks seem tilted towards the Fed indicating that this may be the last cut for a while. Chairman Powell could point out that his central bank has acted aggressively already and that the recent stimulus needs time to work, implicitly signaling that the bar for any further action in the coming months is quite high.
With the Fed funds futures still pricing in a one-in-three chance for another cut in December, that message may be a touch more hawkish than markets are primed for, and could therefore trigger a modest positive reaction in the dollar. The preliminary estimate of US GDP for Q3 will be released a few hours ahead of the decision and may prove crucial for the dollar's fortunes too.
BoC unlikely to rock the boat, set to stay neutral
The Bank of Canada (BoC) will announce its own decision at 14:00 GMT. No action is expected as the domestic economy remains solid, taking almost no damage from the US-China trade war so far. Policymakers are thus unlikely to deviate from their neutral stance, downplaying the chances of any move in the next months.
That would argue for a spike higher in the loonie today, albeit only a small one. Markets already expect the BoC to stay sidelined, assigning less than 50% chance for a cut over the entire next year, so a mere confirmation of that wouldn't be very surprising. This also implies that the risks surrounding the loonie may be asymmetric overall. Any 'good' news may produce only small positive moves, whereas any 'bad' news could derail this cheerful narrative and trigger a much sharper negative reaction.
Will the BoJ follow in the Fed's footsteps?
Unlike the Fed and BoC, the Bank of Japan (BoJ) is a wild card. It concludes its meeting overnight and markets are factoring in a 40% chance for a 10 basis points cut. Very low inflation and various risks – such as the recent sales tax increase – argue for more easing. Yet, with a gigantic stimulus program in place, the BoJ's policy ammunition box is almost empty, so it may prefer to save its 'final bullets' for a stormier day. Ergo, the Bank may stay on hold but strengthen its forward guidance to signal increased readiness to act, which may leave the yen little changed.
UK election confirmed – Brexit endgame or more twists?
It's official, the UK will hold a General Election on December 12. PM Johnson is hoping for his Conservatives to regain a strong majority with which to push his deal through Parliament, whereas Labour has pledged to bring any deal back to the public for another referendum. The only 'negative' outcome for the pound may be a hung parliament, where no party gets a majority and the Brexit deadlock continues.
The focus now turns to opinion polls. While Britain's first-past-the-post system makes it hard to gauge the ultimate winner from polls, this is all that markets have to go on, so the pound will likely respond if the polls start to move.