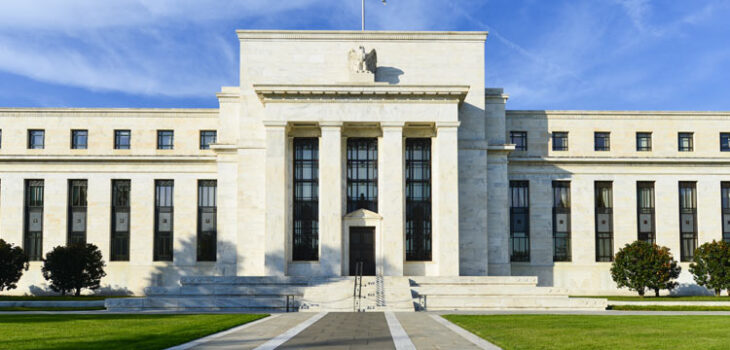 Dollar may gain briefly if Fed only cuts rates by 25bp today
Stocks feel the heat as Trump cranks up the trade rhetoric
Flurry of key data due out of the Eurozone, US, and Canada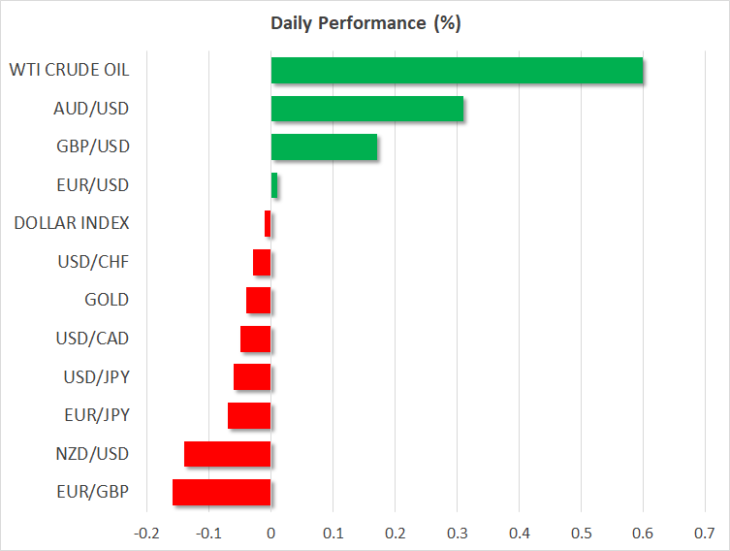 Fed meeting: One cut at a time
The main event for today will be the FOMC rate decision at 18:00 GMT, which will be followed by a press conference from Chairman Powell. The central bank is virtually certain to slash rates, so the real question revolves around the size of the cut – will it be 25 basis points (bp) or a more aggressive 50bp? A 25bp move is fully priced in, and markets also assign a ~20% chance for 50bp.
Bearing in mind some recent comments from arguably the most dovish Fed official – James Bullard – that a 50bp cut would be excessive, combined with the streak of stronger economic data lately, a 25bp move seems far more likely. Bullard was the only official that voted to cut rates last month, so if he isn't on board with a 50bp move, who is?
Since more easing is priced in than the Fed is likely to deliver today, the knee-jerk reaction in the dollar may be higher on the decision. Whether any surge is sustained though, will depend on the signals about the pace and scope of future rate cuts. Is this a one-off 'insurance cut' or the beginning of an easing cycle? On balance, officials are more likely to keep the door wide open for more action, which may cause the dollar to surrender any gains it posts on the decision.
Stocks and antipodeans slide on Trump's trade rhetoric
The US President unleashed another Twitter storm yesterday, this time taking aim at China, which he accused of being unreliable because the nation has not restarted its purchases of US agricultural products. Markets took this as a signal that the ongoing trade talks in Shanghai are unlikely to bear any fruit, sending the S&P 500 (-0.26%) lower, alongside commodity-sensitive currencies like the aussie and kiwi.
What's particularly striking, is that Trump continues to suggest China wants to wait until after the 2020 US elections to strike a deal. Indeed, whereas many think Trump wants to hammer out a deal so he presents his electoral base with a 'victory' ahead of the election, it increasingly seems like he may prefer to drag this out too and run on the theme that any Democrat would mess up the negotiations.
Barrage of key data out of Eurozone, US, and Canada
It's a packed day on the data front as well. Kicking off with the Eurozone, preliminary GDP growth data for Q2 and inflation numbers for July will be closely watched, as markets try to decipher how big a stimulus package the ECB will deliver in September.
In the US, the private ADP employment data for July could provide an early indication on where the official nonfarm payrolls print on Friday may clock in. The employment cost index for Q2 may also attract some attention.
In Canada, monthly GDP data for May will be in focus.
Australia's inflation stats for Q2 have already been released and were a touch stronger than expected, dispelling speculation for another RBA rate cut in August and hence lifting the aussie.
In equities, the earnings season continues with Qualcomm releasing its results after Wall Street's closing bell today. How the broader market performs though, will probably depend more on the Fed's signals.