Single currency jumped against Friday's nonfarm payroll report even though it did not turn out that great. Single currency broke the level of 1.1264. Getting back to the broken level, the asset's price is likely to get required support.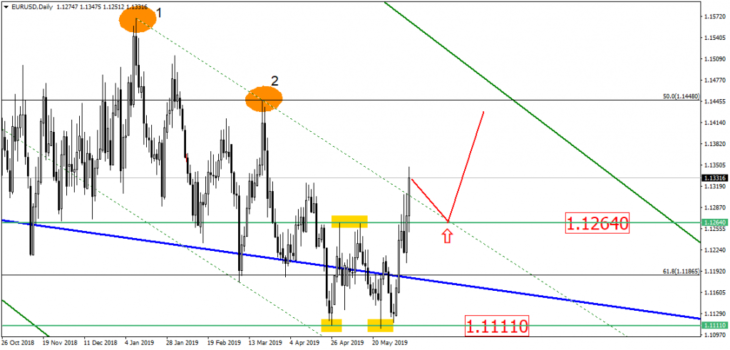 Gold touched the level of 1346.72 but did not break the resistance. In principle, this asset may either pull back or break the level. Since US dollar dropped everywhere in the market by the end of this week, we assume that it will go down next week as well. This could mean that gold might jump like it did last Friday against the nonfarm payrolls. All in all, this is the key level that should be carefully looked after.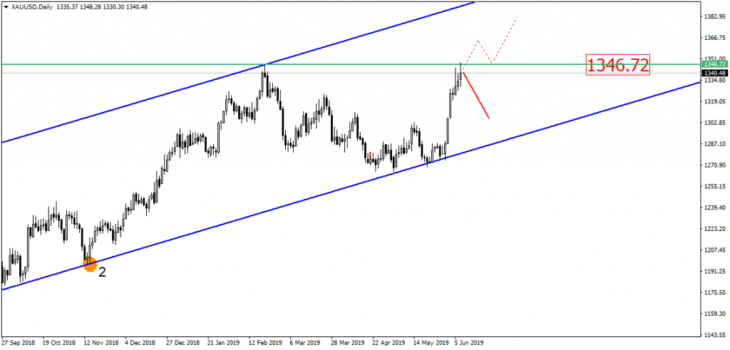 What comes to the American stock index S&P500, the head and shoulders pattern did not form, and asset's price did not jump as expected. Historical maximum of this index, which was established on May 1, is located above and it represents an important resistance. Index rates tend to break own maximums quite often therefore we should rely on the candlestick patterns that usually precisely signify what is about to happen next.