Gold prices inched up on Friday in Asia as traders awaited next week's U.S. Federal Reserve policy meeting.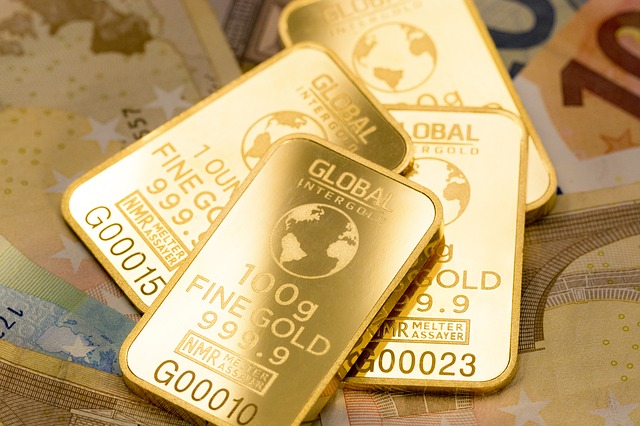 U.S. Gold Futures for December delivery were up 0.1%, at $1,505.55 per ounce by 12:45 AM ET (04:45 GMT).
The U.S. Federal Reserve's policymakers will meet next week. Its Oct. 29-30 policy decision is likely to yield in a third-straight quarter-point easing, 's Fed Rate Monitor Tool shows.
U.S. President Donald Trump has pushed for even more rate cuts, pointing to falling interest rates at other central banks around the world.
"The Federal Reserve is derelict in its duties if it doesn't lower the Rate and even, ideally, stimulate. Take a look around the World at our competitors. Germany and others are actually GETTING PAID to borrow money. Fed was way too fast to raise, and way too slow to cut!" the president tweeted.
Also supporting gold was the slump in Japan's manufacturing activity, which fell at the fastest rate in three years.
The U.S. PMI defied expectations for a decline and rose fractionally, but had little impact on the prices of the safe-haven gold.
In Europe, the European Central Bank (ECB) left monetary policy unchanged on Thursday.
Mario Draghi, whose negative interest rate policy has done much to propel gold this year, retired as ECB President after an eight-year tenure, handing over to former IMF Managing Director Christine Lagarde.