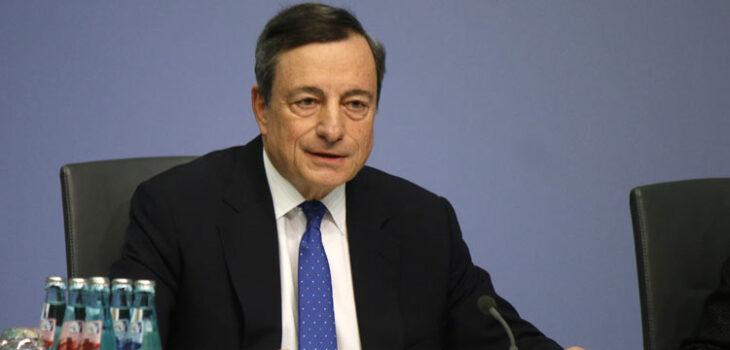 Markets look to ECB forum today for easing hints – focus on Draghi
Pound takes another hit ahead of more Tory leadership votes
Aussie drops after RBA minutes reaffirm dovish stance

Traders await signals as central bankers gather under one roof
Markets continue to trade in a relatively quiet manner, with limited movements in most currencies and stocks as investors remain wary of increasing their risk exposure ahead of pivotal events this week – most notably, the Fed decision tomorrow. With a July rate cut now fully priced in, and another one by October, expectations are riding high that the world's most important central bank will adopt an outright dovish bias and lay the groundwork for an easing cycle.
Before that though, today we will hear from several key central bank officials attending the ECB's forum in Portugal, and traders will look for any signals that other major Banks are planning to 'join' the Fed and loosen their policy soon as well. In particular, a panel discussion featuring ECB President Draghi, BoE Governor Carney, and former Fed Vice Chairman Stanley Fisher at 14:00 GMT will likely attract the most attention.
As for the market reaction, risks seem tilted towards the euro taking a hit if Draghi decides to reaffirm the ECB's readiness to act if need be amid a deteriorating global and domestic environment. That said, the bigger outlook for the euro seems to be improving from a relative perspective, as the ECB doesn't have as much 'ammunition' to ease as the Fed does, implying that the downside in the dollar would likely be bigger in case both central banks start loosening.
Sterling slides before second round of Tory leadership vote
The British pound underperformed on Monday, though it has stabilized somewhat early on Tuesday, ahead of the second round of voting in the Tory leadership contest – a race which Boris Johnson is leading by a very wide margin. The latest leg lower in the currency was owed to some reports that Chancellor Hammond is prepared to resign over PM May's spending plans.
A debate between the most popular candidates will take place in London later today and could prove crucial for sterling should it reaffirm a growing appetite for a hard Brexit among the leading Tories. In general, it's difficult to see how any contender can close the gap on Johnson, and since he is clearly comfortable with leaving without a deal, the pound's troubles appear to be far from over.
Aussie carves out fresh lows as RBA minutes fuel easing bets
The Australian dollar is on the back foot on Tuesday, falling to new 5-month lows against the greenback, following the release of a dovish set of minutes from the RBA's latest policy meeting. Officials highlighted that further easing of monetary policy is likely needed moving forward, noting that developments in the labor market will be especially important for their decision-making framework.
Another two RBA rate cuts this year are practically fully priced in, and absent a major breakthrough in the US-China trade saga, it's hard to envision any sustained rebound in the aussie.