The New Zealand dollar tumbled on Wednesday in Asia following an unexpected rate cut Reserve Bank of New Zealand (RBNZ).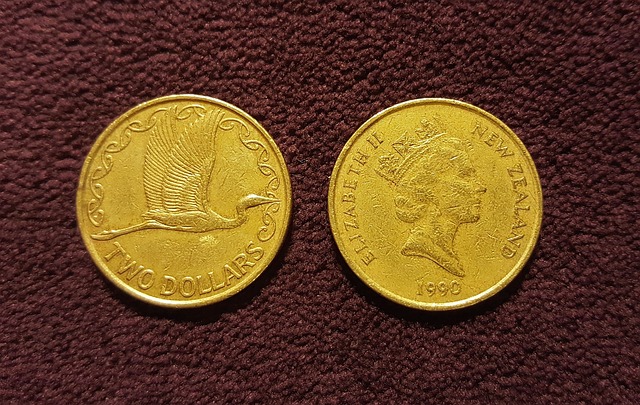 The NZD/USD pair was down 1.9% to 0.6400 by 12:10 AM ET (04:10 GMT) after the RBNZ unexpectedly delivered a 50-basis point rate cut to counter the impact of slowing economic growth.
"The Monetary Policy Committee agreed that a lower OCR is necessary to continue to meet its employment and inflation objectives," RBNZ's monetary policy committee said in a statement accompanying its rates decision.
"GDP growth has slowed over the past year and growth headwinds are rising. In the absence of additional monetary stimulus, employment and inflation would likely ease relative to our targets," the statement said.
The AUD/USD pair also fell 0.9% to 0.6698 on bets that the Reserve Bank of Australia would follow the footstep of its New Zealand's counterpart.
The Chinese yuan also remained in focus after the People's Bank of China (PBOC) set the midpoint reference for the yuan at 6.9996 on Wednesday.
"Investors may be concerned that the fixing may break 7 in the future, which will be seen as a sign that room for depreciation remains large," said Tommy Xie, an economist at Oversea-Chinese Banking Corp in a Bloomberg report. "The fixing in the coming days will send very important signals on the central bank's stance."
The U.S. officially labelled China as a currency manipulator on Monday, a week after President Donald Trump slapped additional tariffs on Chinese goods that will begin to kick in from Sept 1.
In a statement, the PBOC said the "United States disregards the facts and unreasonably affixes China with the label of 'currency manipulators,' which is a behaviour that harms others and oneself."
The central bank added that it would not only "seriously undermine the international financial order, but also trigger financial market turmoil. It will also greatly hinder international trade and the global economic recovery, and ultimately will suffer from it."
The USD/CNY pair last traded at 7.0448, up 0.3%.
The U.S. dollar index that tracks the greenback against a basket of other currencies slipped 0.1% to 97.315.
The USD/JPY pair fell 0.4% to 106.09.