Surge in the British Pound last week couldn't go unnoticed.
The simple truth is that risks of the "no-deal" Brexit have reduced significantly. Policymakers provided market players with the grounds for thinking that all burning issues and aspects may finally be solved over the next couple of weeks that are left until the Brexit. Both parties don't reveal any details of negotiations, such were the conditions, but rare comments from the British Prime Minister Boris Johnson and the Irish Taoiseach Leo Varadkar show that the process is underway.
The primary focus is currently on the Irish border. There is a possibility that the United Kingdom may exit the EU customs union, but the Irish border won't get the status of a custom border. In this case, Ireland will have to invest in the infrastructure, but it doesn't want to do this. Ireland is acting very carefully because the price of one wrong political action here will be too high for all participants of this complicated procedure.
However, the fact that the parties achieved some progress in negotiations one week before the EU summit and two weeks before the Brexit itself is a great support to the Pound.
Technical point of view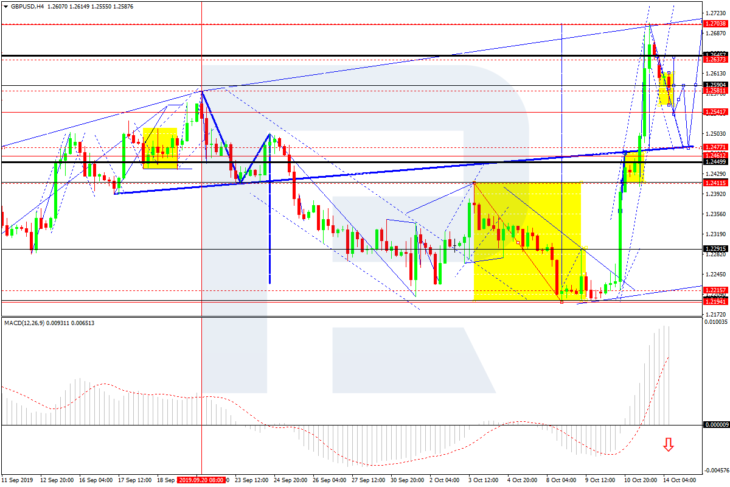 As we can see in the H4 chart, after breaking 1.2450 upwards and then reaching 1.2657, GBPUSD has formed a new consolidation range there; right now, it is moving to break the range to the downside. Possibly, the pair may start a new correction towards 1.2477 (at least) and then form one more ascending structure with the target at 1.2705. From the technical point of view, this scenario is confirmed by MACD Oscillator: its signal line is about to start falling towards 0. In case this level is broken downwards, the correction may continue down to 1.2300.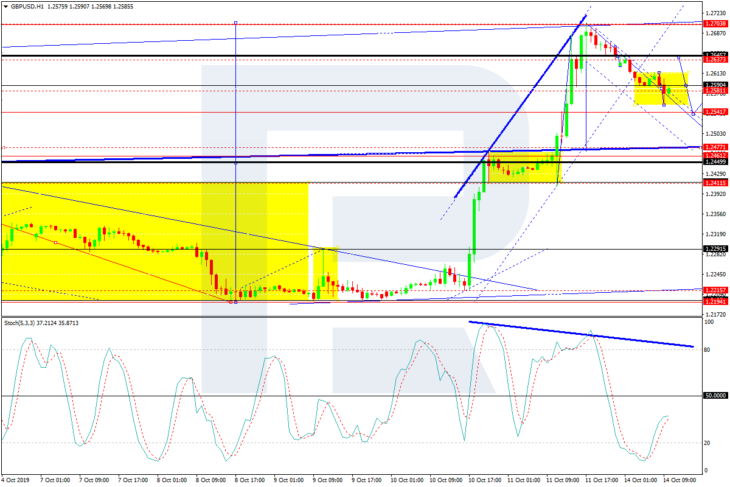 In the H1 chart, after finishing the rising wave, GBPUSD has broken this wave's channel to the downside. Possibly, today the pair may continue the correction towards 1.2477. From the technical point of view, this scenario is confirmed by Stochastic Oscillator: its signal line is moving below 50 towards 20, thus confirming further correction on the chart.