The British pound inched down against the U.S. dollar on Thursday in Asia as traders sought guidance over Brexit negotiations.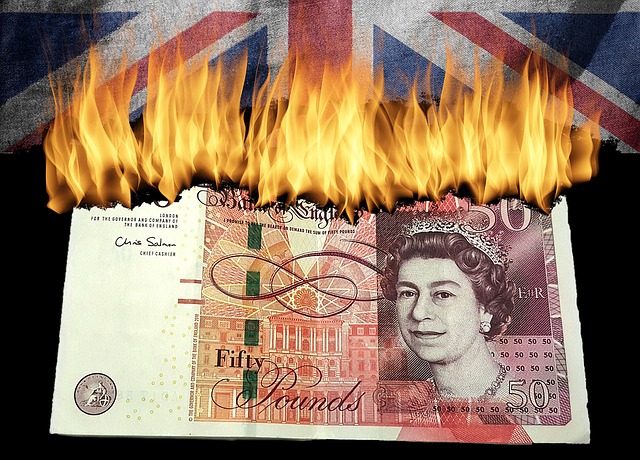 The GBP/USD pair edged down 0.1% to 1.2822 by 12:25 AM ET (04:25 GMT) after BBC cited a government source and said the U.K. and the European Union will not announce a deal on Brexit today. Other reports said that a deal could still be announced later in the week.
The USD/CNY pair inched up 0.1% to 7.0975.
Reports of a "Phase 1" trade deal between the Washington and Beijing last week initially cheered markets but the lack of details around the agreement has since dampened expectations.
There are now doubts about U.S. President Donald Trump's claim of China's promise to buy more American farm products, as details over time frame and amount of purchases that were promised remained undisclosed.
U.S. Treasury Secretary Steven Mnuchin said overnight that negotiators from Beijing and Washington are now working on the details of the trade deal text, noting that he is prepared for more meetings if needed.
"As of now, there's no invitation and there's no plan" for a high-level meeting. "That doesn't mean we won't go," he said.
"We have not gone to the president with any recommendation or any decision – obviously what we were all focused on was the October tariffs," Mnuchin said. "We'll address that as we continue to have conversations."
Mnuchin added that the "objective" for the Trump administration was for the agreement to be signed at the APEC summit in November.
Data showed overnight that retail sales in the U.S. dropped 0.3% in September as consumers cut back on spending. It was the first drop since February.
Meanwhile, the chance of a rate cut by the U.S. Fed in October rose, according to 's Fed Rate Monitor Tool. That was caused in part by comments from Chicago Fed President Charles Evans arguing for the Fed to be aggressive enough to get some "momentum" into inflation.
The U.S. dollar index that tracks the greenback against a basket of other currencies was little changed at 97.738.
The AUD/USD pair rose 0.4% to 0.6784, the NZD/USD pair inched up 0.1%.
The USD/JPY pair was little changed at 108.75.