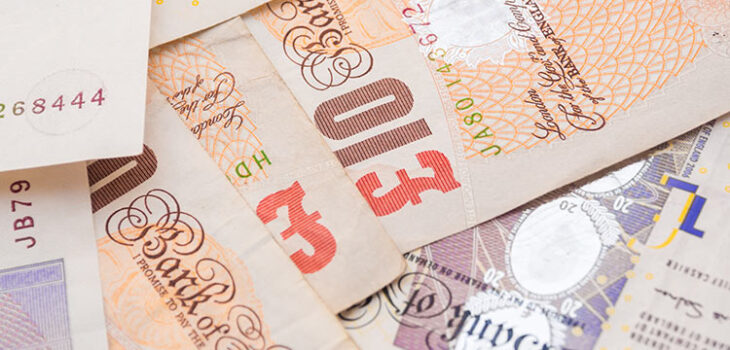 Sterling outperforms as Johnson strikes a slightly more conciliatory tone
Euro advances on reports Berlin is considering fiscal stimulus
Safe havens retreat as US' Mnuchin reiterates his optimism on trade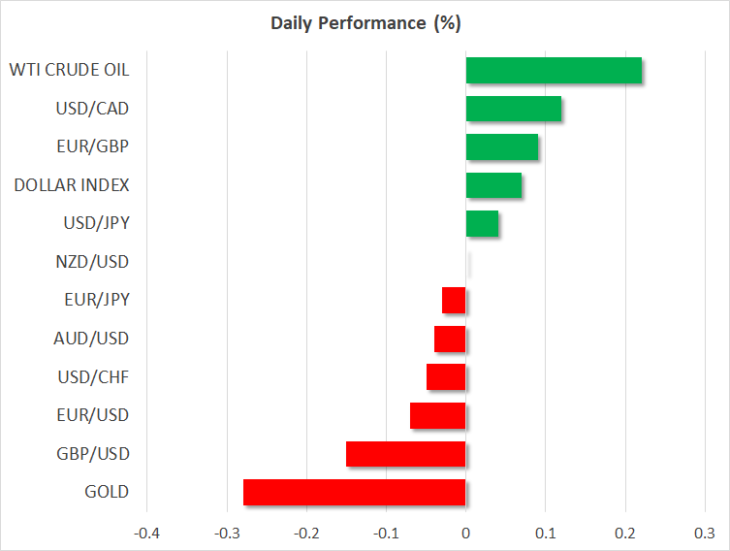 Sterling cruises higher as no-deal Brexit chances recede, for now
The political rollercoaster continues in the UK. Prime Minister Johnson lost another vote in Parliament yesterday, with lawmakers denying his request for a snap election again. Likewise, the legislation forcing the government to ask for a Brexit extension if no deal is reached in the next weeks was officially signed into law. Parliament has now been prorogued until October 14, which means the legislators will stay home until then.
The pound outperformed, following some encouraging remarks from Johnson that a no-deal outcome would be "a failure of statecraft". That was taken as a signal that despite all the wild rhetoric, his ultimate goal is still to get a deal done, even if he has to continuously 'raise the stakes' in order to get there. A stronger-than-expected GDP print for July also allayed concerns of an immediate recession, putting more wind into the pound's sails.
Is this a sea change for sterling, or just a recovery in a bigger downtrend? Admittedly, the near-term outlook has improved with Parliament wrestling back control, so the latest rebound may continue for now – but the broader picture remains clouded. Everything still points to a snap election after October, as Johnson desperately needs to regain a majority in Parliament. Since the Tories are leading opinion polls by a wide margin, we may very well be staring down the barrel of a no-deal Brexit again after this extension expires. Next time though, lawmakers may not be as keen to block it.
In other words, this high-stakes game of poker is not over, so this doesn't look like the beginning of a healthy and sustained uptrend in the pound, but rather a reprieve before the next storm.
Euro regains ground on German fiscal stimulus reports
The single European currency advanced yesterday, drawing strength from some media reports that Germany may finally open the spending taps and boost public investment to support its ailing economy. Specifically, Berlin is studying the option of a 'shadow budget' that falls outside the scope of its strict national debt rules, to ramp up investments in green industries and infrastructure.
Even though no specific numbers in terms of the size of such a budget were provided, this is still a very promising signal, as it illustrates that Berlin may not just sit idly by and wait for a recession to hit before acting.
Looking ahead, all eyes remain fixed on the highly anticipated ECB meeting on Thursday. Investors expect Draghi to deliver a blend of stimulus measures, such as a rate cut combined with another dose of QE. The question facing the euro is whether such a stimulus package will be large enough to satisfy the market's already-dovish expectations.
Safe havens retreat as Mnuchin keeps the 'risk on' party going
In the broader market, risk appetite remained buoyant, supported by some optimistic comments from US Treasury Secretary Mnuchin that Washington and Beijing have a "conceptual" agreement on the enforcement mechanism that will govern any trade deal.
American stock markets didn't really 'buy it', with the major indices closing practically flat, which is not surprising given that Mnuchin's statement was not anything new. However, haven currencies such as the yen and the Swiss franc retreated, alongside gold that fell below the $1500/ounce threshold.
Yet, sentiment seems to be reversing again, as futures point to a modestly negative open on Wall Street today.