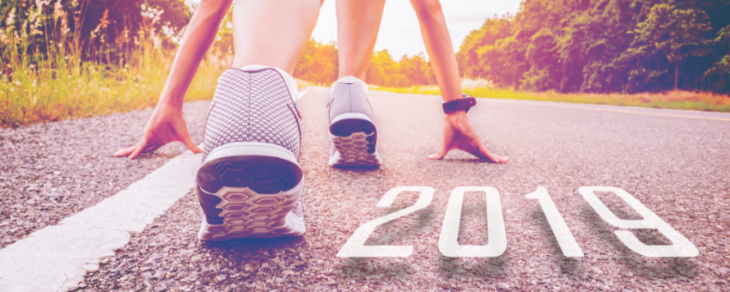 US-Sino Trade War
The year began positively between the US and China. Following a truce agreed at the G20 summit in November 2018, both sides were engaged in trade talks aimed at delivering a trade deal ahead of the March 29th deadline given by president Trump. Over Q1 risk assets traded positively as media reporting encouraged investors that a deal was doming.
However, without a deal in place, Trump extended the March 29th deadline to allow for negotiations to continue. Into May however, with talks still ongoing Trump shocked markets by announcing a fresh set of tariffs, accusing China of wasting time and back pedalling ahead of signing a deal.
The tariffs lead to a period of tit-for-tat tariffs between the two sides over the summer as talks broke down. The collapse in talks and outbreak of fresh tariffs soured the risk environment and equities and oil traded lower.
Into the end of the summer however, a new truce was agreed following a further meeting between Trump and Xi at the G20 summit in Argentina. With talks starting up again, the markets were further encouraged when Trump announced in early October that a phase one trade deal had been agreed.
The deal was due to be signed in November at the APEC meeting in Chile though the meeting was ultimately cancelled due to an outbreak of civil unrest in the country. Without a deal in place, talks continued though momentum seemed to wane. Heading into December the market grew concerned as the US warned that without a trade deal in place, further tariffs would come into effect from December 15th.
Just ahead of this date, however, it was announced that the two countries had agreed a trade deal. The deal broadly comprised of the US reducing a large portion of tariffs in exchange for China committing to increase its purchases of a broad range of US goods. Some US tariffs were kept intact to act as leverage to ensure that China continues with trade negotiations at the start of 2020 to deliver a phase two trade deal.
Brexit
The Brexit negotiations were the second biggest theme of 2019. Following several failed attempts at delivering a Brexit deal over Q1 and early Q2, Theresa May eventually succumbed to the pressure and resigned her position as PM.
Brexit, which was due to take place in March, ended up being postponed until Halloween as Boris Johnson took control of the government. Over early and mid-Summer, Johnson campaigned hard both at home and in the EU in order to agree a suitable deal which could be supported by both parliament and the EU.
Ahead of the October 31st deadline data, Johnson managed to secure a last-minute deal with the EU though was unable to secure parliamentary backing on two occasions. Following several sets of amendments to his bill, Jonson eventually secured parliamentary backing though not for the timeframe needed to deliver Brexit ahead of the October 31st deadline. The UK requested a further extension to Brexit and Johnson called a general election for December.
With Brexit delayed again until January 31st 2020, the UK parties set about their elections campaign. Despite a rise in support for the main opposition, the Labour party, Johnson's party was ultimately victorious and gained an outright majority in parliament, allowing for the Conservative party to form a new government.
With Johnson in power, as an elected leader and with an outright majority in parliament he made clear his intentions to set about ensuring that Brexit would be delivered, under the terms of his agreement, by the deadline allowing for the UK to enter into trade negotiations with the EU ahead of the December 2020 deadline for the transitional phase.
OPEC VS US Oil
With the US – Sino trade war taking its toll on global oil demand, OPEC began the year with a series of production cuts , agreed between itself and allied, non-OPEC embers led by Russia. The cuts began at 1.2 million barrels per day wand were due to run until June 2019.
However, with US crude production continuing to rocket into new, record-highs, OPEC ultimately announced in June that the cuts would be extended until the end of Q1 2020. The breakdown in trade talks over the year had negatively impacted the outlook for crude.
With fresh trade tariffs pulling global growth down over the year, oil prices remained under pressure, pulled down further by the continued rise in US crude production. With both the EIA and OPEC delivering a series of bearish forecasts, speculation began mounting that OPEC would need to announce further action. At its last meeting of the year in December, OPEC announced that itself and the group of allied non-OPEC members would deepen the production cuts from 1.2 million barrels per day to 1.7 million barrels per day, with cuts due to complete by end of Q1 2020.
Disclaimer: The material provided is for information purposes only and should not be considered as investment advice. The views, information, or opinions expressed in the text belong solely to the author, and not to the author's employer, organization, committee or other group or individual or company.