The Russian ruble again got back to the 63.66 level. Here the broken downtrend trendline is also passing by. We could assume that the currency pair USD/RUB may jump. Should the asset's price break the 63.60 level, the currency pair might drop. Let's wait and see what happens next: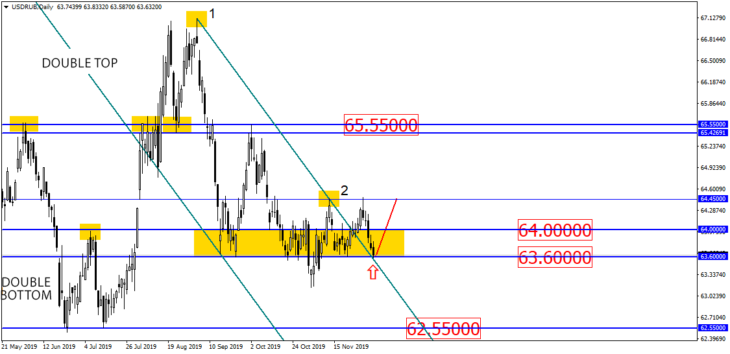 Large operators are still going flat shortening and expanding their positions in turns. Although large players remain long when it comes to the Russian currency: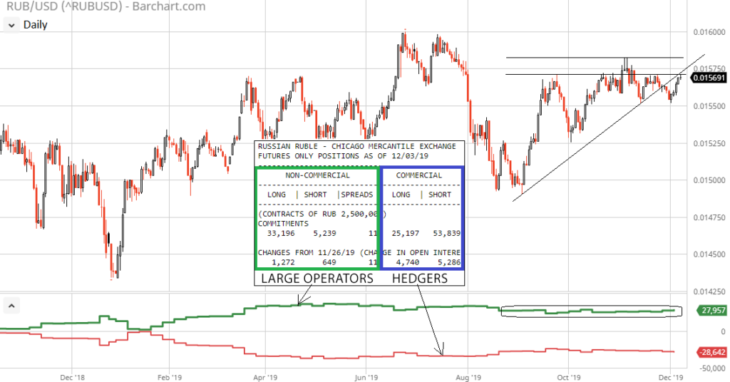 The price of WTI Oil is approaching the flat downtrend, away from which the asset may pull back. Of course, it's wise to wait and check the candlestick formations on the trendline: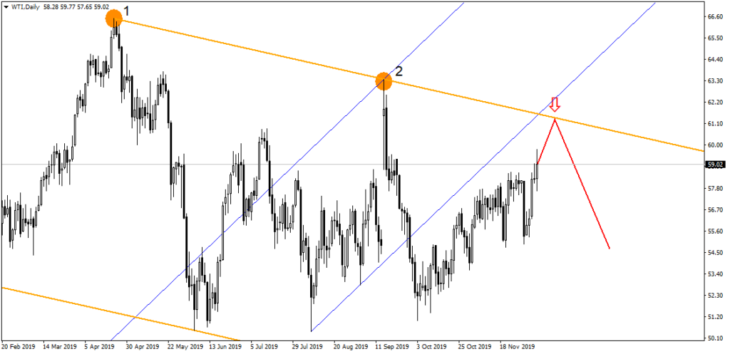 The GBP/USD currency pair broke the range. The asset is currently heading up however, it's price might get corrected downwards, away from a strong resistance level of 1.2280 that it could face soon: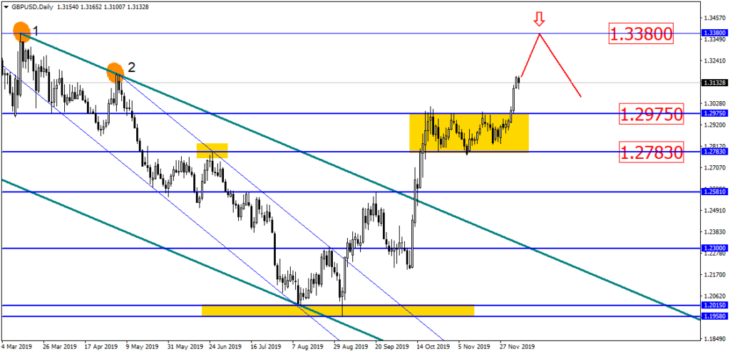 Disclaimer: The material provided is for information purposes only and should not be considered as investment advice. The views, information, or opinions expressed in the text belong solely to the author, and not to the author's employer, organization, committee or other group or individual or company.