Stocks skidded Friday, with the market on track for its worst May since 2010, after President Donald Trump unexpectedly announced plans to impose tariffs on imports from Mexico in an attempt to pressure the country to stem the flow of migrants across the U.S. border. Meanwhile, reports said China may be readying fresh retaliatory moves against the U.S. in that trade dispute, while data showed a contraction in Chinese manufacturing activity this month.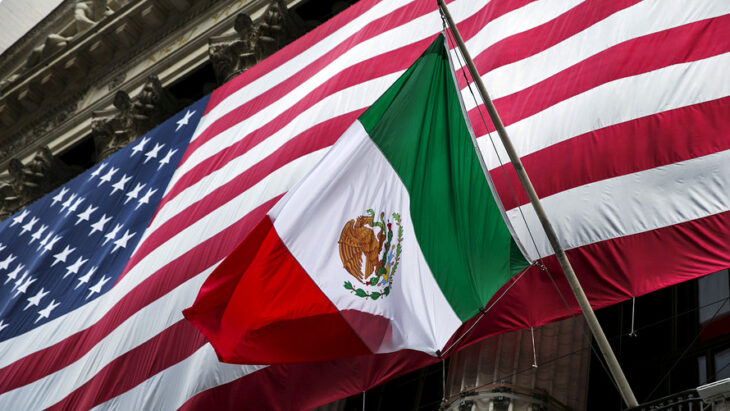 The Dow Jones Industrial Average dropped 240 points, or 1%, to 24,929. The S&P 500 index SPX,  fell 26 points, or 0.9%, to 2,762 and the Nasdaq Composite dropped 82 points, or 1.1%, to 7,485.  Late Thursday, just as Asian markets began trading, Trump announced in a tweet that the U.S. would impose a 5% tariff on all goods from Mexico until that country stops the flow of illegal immigrants into the country. He said the tariffs will rise to 10% on July 1 if the crisis persists, and by another 5% for every successive month, up to 25% by Oct. 1.
The Mexican peso fell sharply, with that currency recently down over 2% against the dollar, while the Japanese yen USDJPY, -1.04% soared on haven-related buying. Oil prices tumbled, headed for their worst monthly decline since November, gold GCQ19, +1.45%  gained, climbing above $1,300 an ounce, and the ICE Dollar Index DXY, -0.33% edged lower.