Key points from this week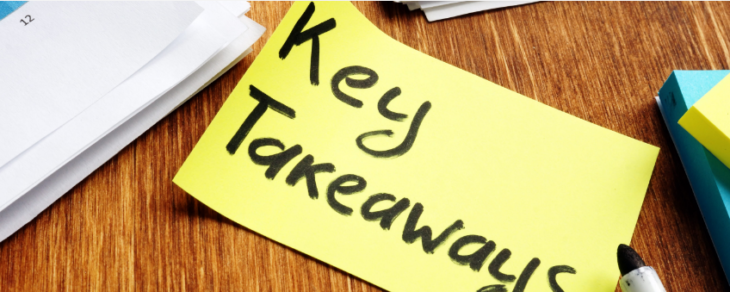 BOE Kept Rates On Hold
The Bank of England meeting drew a lot of attention this week in the wake of the UK General Elections. As expected, the bank kept rates on hold, noting a "partial de-escalation" of the US-Sino trade war. However, the bank did acknowledge the weakness in the domestic economy and is expecting little growth over Q4. With two members voting in favour of a rate cut, the meeting certainly had a dovish feel to it and looking ahead, there is clearly a risk of BOE easing in the early part of next year.
BOJ Kept Rates On Hold
The Bank of Japan also maintained its current monetary policy at its December meeting this week. Citing an improved outlook as a result of the US-Sino trade deal and Abe 13 trillion JPY fiscal package, Kuroda sounded more upbeat on the domestic economy and the global economy also, which he now feels is showing signs of bottoming out. With the BOJ having refrained from any further easing this year, there are upside risks for the Yen next year as the BOK is likely to move back towards policy normalisation.
UK & European PMIs Remain Weak
PMI data sets released for both the UK and the Eurozone this week showed that both the services and manufacturing sectors remain in contractionary territory last month. The manufacturing sector in particular was very weak in both economies, reflecting the negative impact of both the US-Sino trade war and Brexit uncertainty over recent months. With the US and China having agreed a phase one trade deal now, investors will be watching to see if these readings improve over coming months.
Trump Impeached
Donald Trump became the third president of the United States to be impeached this week. Following enquiries to his behaviour during his term as president, Trump will now face trial in the Senate on charges of abuse of power and obstruction where the Senate will decide whether he will have to leave his office. As such, there are big risks for markets and the USD over the potential shift in economic policy which could take place if Trump does leave office.
Key Events Next Week
With the Christmas holidays next week, the only key data release of the week will be Canadian GDP released on Monday. Trading around Christmas is notoriously light as many traders around the globe enjoy their Christmas holidays. The markets will close early on the 24th for Christmas Eve and will be offline altogether on Christmas day. The crude oil inventories report will be released on Friday.
Disclaimer: The material provided is for information purposes only and should not be considered as investment advice. The views, information, or opinions expressed in the text belong solely to the author, and not to the author's employer, organization, committee or other group or individual or company.