It is often the case that markets start a new year with new trends. Fears of a full-fledged military confrontation between the US and Iran made the markets worry last week, but soon the situation returned to the previous course. Both sides demonstrate a desire for de-escalation of the conflict, which brought the markets back to the rally. Besides, there were very mild reaction (yet) to the crash of a passenger plane near Tehran. US and Canadian politicians say it possibly done by mistake, i.e. it may not have entailed additional toughening against Iran.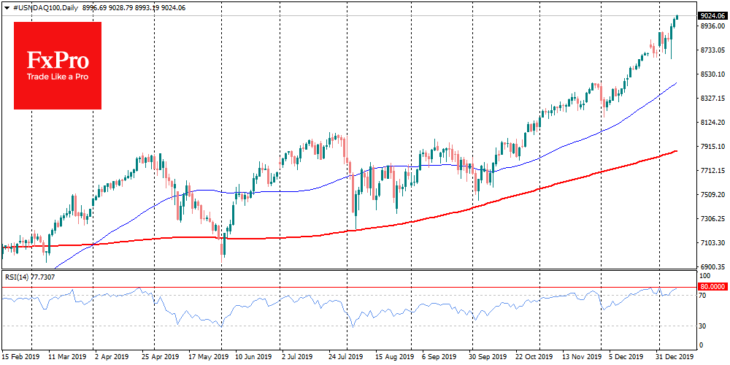 The Nasdaq index passed the 9000 mark this morning, an almost 10% increase over a month.
Oil returned to $65 per barrel of Brent, compared to levels above $70.50 at the peak of fears on Wednesday.
Gold, which jumped above $1600 in the middle of the week, traded at $1548, close to its highest levels since 2013.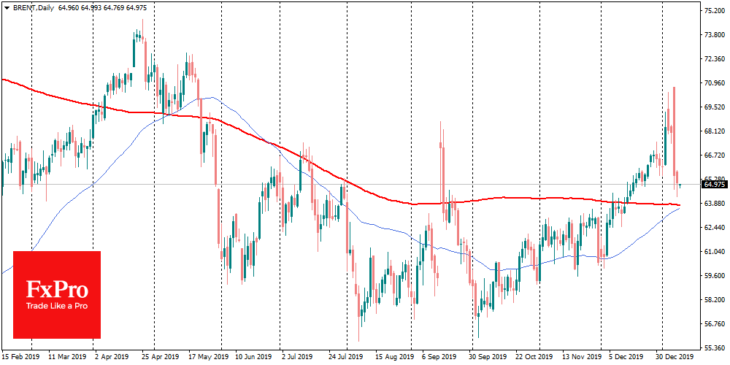 Geopolitics got loud at the beginning of the year, but today it should give way to macroeconomic news as US employment data is published. Robust November data has removed much of the fear that the world's largest economy is slowing down. December data is expected to show growth by 150K-160K, which looks good after a jump of 266K a month earlier.
Another pleasant surprise for the markets from macrostatistics may finally remove all the obstacles for the growth of stock markets. A sharp deterioration in the data may alert the markets, returning doubts about the economy's ability to record-breaking 11th consecutive year.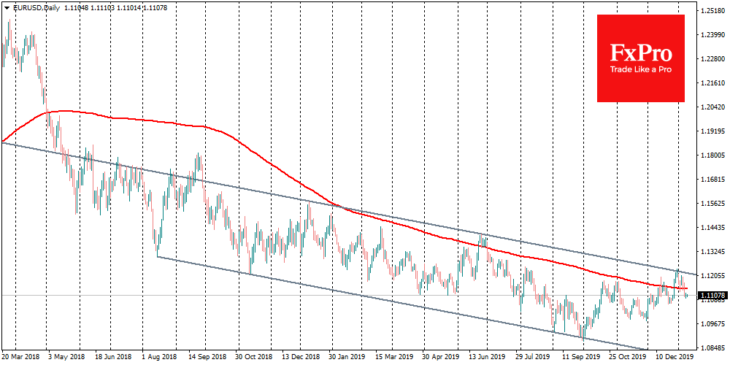 For the dollar, the situation looks more complicated. Classically, weak data can cause pressure on the dollar, as it will indicate a softer tone of monetary policy in the coming months. Otherwise, a sharp US growth cooling may be perceived as a warning signal for the global economy. If the demand for safe assets on the world markets returns, the dollar may well get additional demand, developing the growth trend since the beginning of the year. In this case, an important milestone may be the area of Christmas highs at 97.40 for the USD index, as well as the area of 1.1060 for EURUSD and 1.29 for GBPUSD.