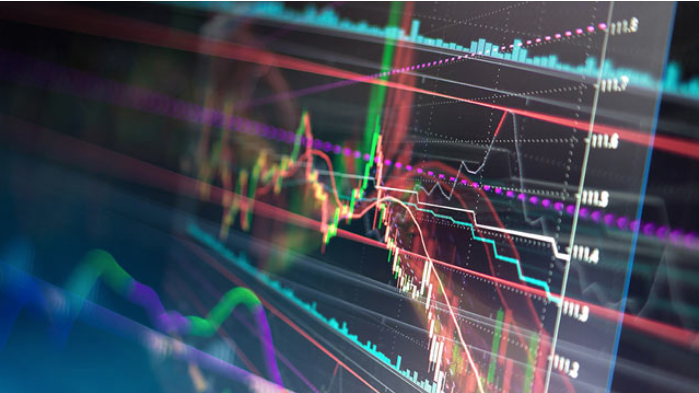 Stocks retreat on trade doubts, but short-term outlook still positive
Euro weakness amid ECB easing speculation translates into dollar strength
Flood of US data due out today, but trade issues more important for greenback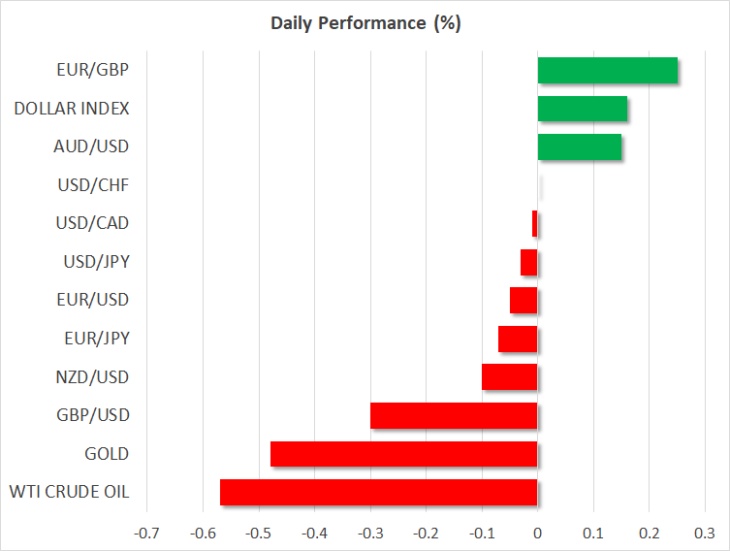 Stocks pull back on reports US is unlikely to extend Huawei waivers
Market moves were relatively muted on Thursday, as investors remained hesitant to substantially increase their exposure until they get a better grip on the various risks currently at play, most notably the Trump impeachment threat and the trade war. Risk sentiment rocked back and forth, with US stock markets erasing some early gains to close lower overall following a Reuters report that Washington is unlikely to extend a waiver allowing American firms to supply China's Huawei.
That dampened hopes for any real progress at the upcoming talks in October. Yet, the losses in equities may have been even greater if White House economic advisor Kudlow didn't quickly reassure investors that a deal is still within grasp and that the 'mood is very positive' – in what seemed like an exercise in damage control.
Where to now? Nothing has changed in the bigger narrative, and the risks surrounding stocks still look tilted to the upside over the next couple of weeks, as both the US and China massage market expectations and play up the prospect of a breakthrough. As for the Trump impeachment story, while it could continue to make headlines, it's really a non-risk for markets – there is almost no chance that the Democrats get enough Republicans on board to command a two-thirds majority in the Senate, if it even gets there.
Dollar capitalizes on euro weakness as ECB hints at rate cuts
In the FX market, the world's reserve currency outperformed once more without any major US developments to speak of, but rather by capitalizing on weakness in the euro. The European currency remained under selling pressure, with euro/dollar carving out a new multi-year low, after the ECB's chief economist – Philip Lane – made it clear that rates can still be cut further into negative waters if needed.
With the composition of the ECB Governing Council becoming more dovish following the resignation of arch-hawk Lautenschlager, and with the European data pulse being so weak, markets seem to have taken his hints for further stimulus at face value. Another 20 basis points of ECB rate cuts are now priced in by this time next year, EONIA swaps show.
Is all hope lost for the euro then? Maybe not. While the near-term outlook for euro/dollar certainly seems negative, both due to the prospect of more weakness in European data and due to potential dollar gains ahead of the October trade talks, there may be a saving grace in the big picture: German fiscal stimulus. Even former German finance minister Wolfgang Schauble – a notorious fiscal hawk – called for a review of fiscal policy yesterday. This suggests that a landscape shift away from fiscal conservatism may be taking place within German politics, but admittedly, this is still a theme for the distant future.
Flood of US data releases in the spotlight today
It's a busy day on the data front, with a barrage of releases out of the US. Durable goods orders, the core PCE price index, as well as personal income and spending data – all for August – are due out. While these may trigger some volatility in the dollar, they are unlikely to move the needle much. Instead, the trade war remains the most important variable for Fed policy, and by extension for the US currency.
As for the speakers, we will hear from the Fed's Quarles (12:30 GMT) and Harker (17:00 GMT).