The U.S. dollar and the Japanese yen were largely flat on Friday in Asia as tensions between China and the U.S. seemingly eased somewhat.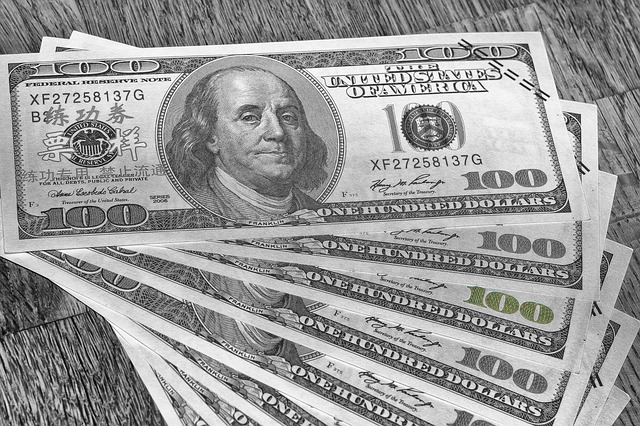 The USD/JPY pair last traded at 106.46 by 11:00 AM ET (03:00 GMT), down 0.03%.
Gao Feng, spokesman for China's Foreign Ministry, said China is willing to negotiate with the U.S. on trade issues "with calm attitude," adding that Beijing will not retaliate against U.S.'s latest tariff moves for now.
His comments sent global stocks higher and was cited as headwinds for the safe-haven yen, but political crisis in Hong Kong and Middle East supported the Japanese currency.
"There are so many geopolitical risk factors now. Not to mention U.S.-China trade conflicts, we have Brexit, Hong Kong and the Middle East. So we should expect the yen to jump from time to time," said Minori Uchida, chief currency analyst at MUFG Bank, in a Reuters report.
U.S. President Donald Trump said some discussions were taking place on Thursday, ahead of a looming deadline for additional U.S. tariffs on Sept. 1.
Meanwhile, the U.S. dollar index was also little changed at 98.477.
Data showed overnight that U.S. second-quarter economic growth slowed to 2%, in line with expectations.
The Federal Reserve is expected to cut rates by 25 basis points in September to support the economy in the face of trade risk.
After the release of the data, Trump once again criticized the Fed for not cutting rates enough.
The GBP/USD pair slipped 0.1% to 1.2183 as the looming prospect of a no-deal Brexit kept traders on edge. Prime Minister Boris Johnson decided earlier this week to suspend Britain's parliament for more than a month before Brexit.
The move will limit the time opponents have to derail a disorderly Brexit but also increases the chance that Johnson could face a vote of no-confidence in his government, and possibly an election.
The AUD/USD pair was down 0.2% to 0.6710, while the NZD/USD pair traded 0.2% lower to 0.6292.