Russian ruble entered supporting zone formed between the levels 64.00 and 63.60. Hence, the currency pair might potentially pull from the lower side of supporting zone, that is, the level of 63.60 and potentially target the level of 65.55 next:
Swiss franc is approaching the broken downtrend therefore this asset can retest it and jump: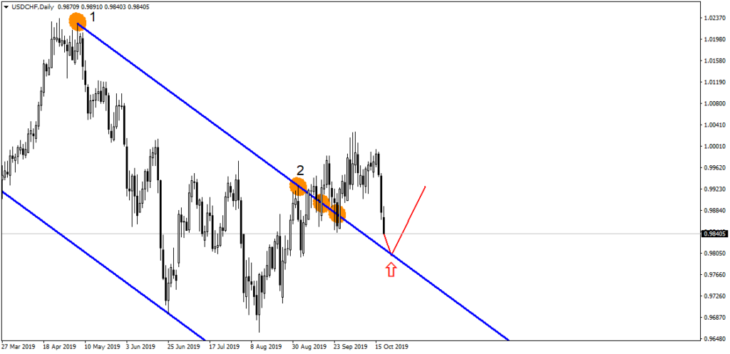 In the daily time frame, Canadian dollar is approaching the uptrend and supporting zone formed between the levels 1.3068 and 1.3015 and can jump anytime soon: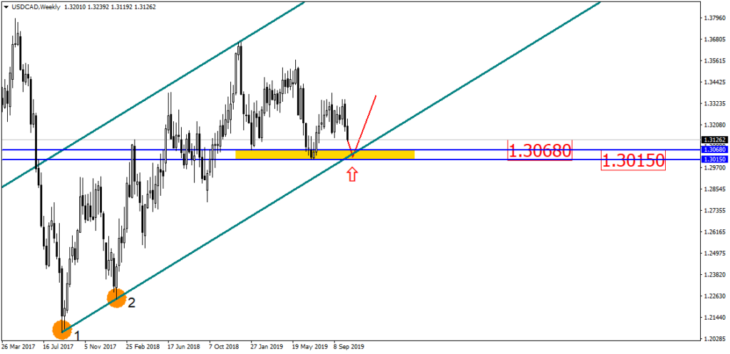 Let us remind you that this material is provided for informative purposes only and cannot be considered as a direct go ahead to implement transactions in the financial markets. Trading in the financial markets is very risky.