The Japanese yen was little changed on Tuesday in Asia after the Bank of Japan kept its monetary policies unchanged.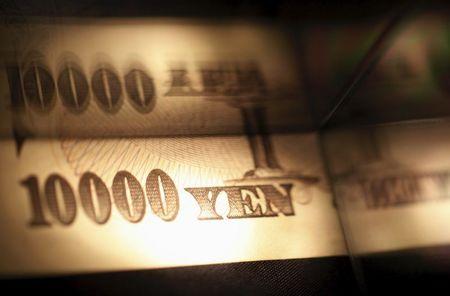 The central bank kept its short-term interest rate at -0.1% as expected. It also promised to keep the current ultra-low rates "for an extended period of time, at least through around spring 2020."
Bank of Japan governor Haruhiko Kuroda will explain the central bank's decision later in the afternoon.
The USD/JPY pair last traded at 108.74 by 11:30 PM ET (03:30 GMT), down 0.01%.
The GBP/USD pair was down 0.3% after the British government said overnight that it assumed a no-deal Brexit would happen as the "stubborn" EU refused to renegotiate the terms of the draft agreement made by former PM Theresa May.
Meanwhile, the U.S. Dollar Index that tracks the greenback against a basket of other currencies inched up 0.1% to 97.863.
All eyes will be on the outcome of the U.S. Federal Reserve's policy decisions due on Wednesday in the stateside. The Fed is widely expected to cut rates by at least 25 basis point.
U.S. President Donald Trump continued to criticize the Fed, tweeting that "a small rate cut is not enough, but we will win anyway!"
"The Fed "raised" way too early and way too much. Their quantitative tightening was another big mistake. While our Country is doing very well, the potential wealth creation that was missed, especially when measured against our debt, is staggering. We are competing with other…..," he said in a tweet.
The AUD/USD pair and the NZD/USD pair both inched up 0.1%.
The USD/CNY pair slipped 0.1% to 6.8864.