The Chinese yuan and the Australian dollar slipped against the U.S. dollar on Tuesday in Asia following the release of weaker-than-expected data.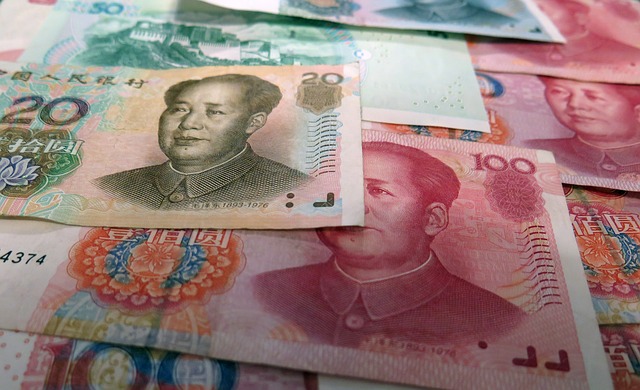 The USD/CNY pair traded slightly lower at 7.1160 by 1:10 AM ET (05:10 GMT). Government data showed the country's producer price index fell 0.8% in August from a year earlier, its worst year-on-year contraction in three years.
The People's Bank of China cut the amount of cash that banks must hold as reserves on Friday.
On the Sino-U.S. trade front, U.S. Treasury Secretary Steven Mnuchin told Fox television in an interview that there had been "a lot of progress" on a U.S.-China trade deal and that the U.S. is "prepared to negotiate."
The positive development sent the yen down against the dollar, as the USD/JPY pair rose 0.2% to 107.39.
The AUD/USD pair slipped 0.1% to 0.6858 after a survey produced by the National Australia Bank (NAB) showed the country's business sentiment slumped to 1 from 4 in August.
"It looks like the tax cuts have had little impact on household consumption or have not been large enough to offset increasing weakness," said Alan Oster, NAB's chief economist. "The two rate cuts also may have had little impact, though this is expected with the longer and more variable lags of monetary policy."
The conditions index, which measures hiring, sales and profits, was also down to 1 from the previous 3.
The euro was holding steady at 1.1043 against the U.S. dollar as investors awaited a European Central Bank meeting later this week at which new stimulus is expected.
The GBP/USD pair slipped 0.1% to 1.2340, pressured lower by Brexit uncertainty. Britain's parliament voted, as expected, to stymie Prime Minister Boris Johnson's bid for an early election.