The Chinese yuan inched up against the U.S. dollar on Wednesday in Asia after Beijing scrapped foreign quota to allow unfettered access to the stock markets.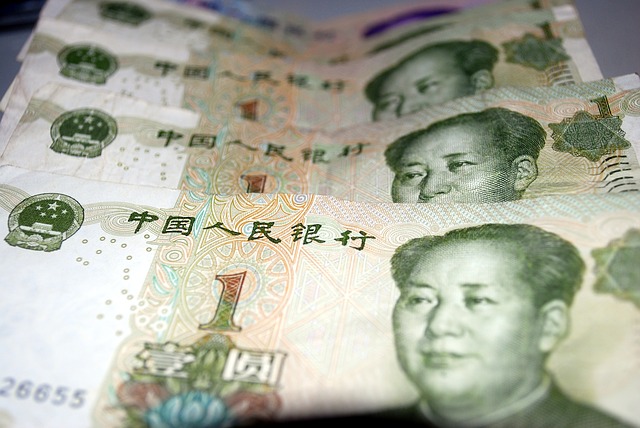 The USD/CNY pair inched up 0.1% to 7.1176 by 12:15 AM ET (04:15 GMT).
China's State Administration of Foreign Exchange said in a statement on Wednesday that it would remove quota restrictions on the dollar-dominated qualified foreign institutional investor scheme and RQFII, a programme introduced in 2011 that gives investors access to offshore renminbi to buy mainland-traded stocks.
Beijing said the move would "make it much more convenient for overseas investors to participate in China's domestic financial markets, making China's bond and stock markets more broadly accepted by international markets."
China in January doubled the QFII quota to $300 billion. According to CNBC, only $111.4 billion of the limit had been used by foreign investors so far.
In an interview with CNBC, CLSA Chief Economist Eric Fishwick said he believes the yuan could weaken further as the Sino-U.S. trade war drags on.
"Looking at how the currency trades, it is very clearly demonstrated that it is being used as a way to offset the effects of tariffs," Fishwick told CNBC. "So, the yuan is allowed to weaken whenever the U.S. ratchets the tensions higher," he said, noting that he thinks the yuan could reach around 7.3 per dollar by the end of 2019.
The GBP/USD pair inched up 0.1% to 1.2353. The pound traded slightly lower earlier in the day after the U.K. employment report for July showed solid wage growth and a slight decrease in the unemployment rate.
The USD/JPY pair rose 0.2% to 107.71.
The AUD/USD pair and the NZD/USD pair inched up 0.1% to 0.6862.
The US Dollar Index that tracks the greenback against a basket of other currencies was unchanged at 98.308. While not a directional driver, data from the Labor Department showed overnight that job openings slipped by 31,000 to a seasonally adjusted 7.2 million in July.