Take Profit is an order to a Forex broker to automatically close the deal with profit when the price level specified in advance is reached. Usually, Take Profit is established in cases where the trader cannot continuously monitor an open transaction or expects sharp price movements.
Take profit is setting for Buy transaction above the order price, as we assume that the price will move up. For example, if we opened a buy order at EURUSD at the price 1.10021 and would like to take 50 points profit, then after opening the transaction we would have to set Take Profit at 1.10521.
For Sell order the opposite is true – Take Profit is setting below the order, because we are waiting for a price reduction.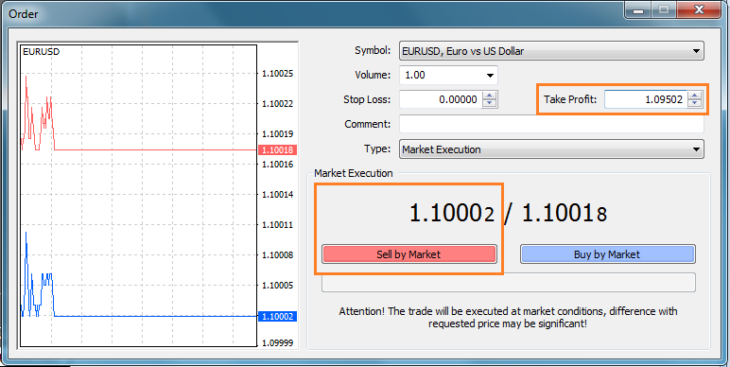 Take Profit can be used for all types of orders, including pending orders.
Like the Stop Loss, Take Profit is executed automatically even when the terminal is closed, it is stored on the broker's server. Traders often use Trailing Stop order instead Take Profit. Sometimes it is quite reasonable.