The Chinese yuan slipped while the Aussie dollar inched up on Friday in Asia as the Reserve Bank of Australia (RBA) said it is ready to ease policy again.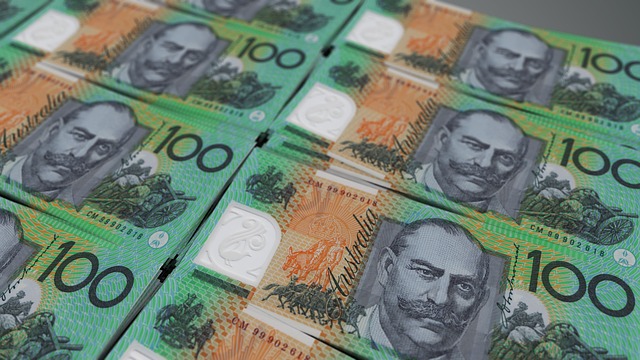 The USD/CNY pair was up 0.1% to 7.0498 by 11:37 PM ET (03:37 GMT).
The People's Bank of China set the official midpoint reference for the yuan at 7.0136 on Friday.
It was the weakest level since April 2008 and followed Thursday's midpoint rate of 7.0039 per dollar.
"It is likely that further depreciation actions could be in the pipeline should the trade war tensions escalate," according to a Citi note cited by CNBC.
"For the exchange rate policy to be used effectively, we could not rule out future one-off large depreciation, either, given China has already tightened its capital controls since end 2016."
On the data front, China's consumer price index rose 2.8% from a year ago in July, slightly higher than the 2.7% markets had previously expected.
The producer price index fell 0.3% during the month.
The U.S. Dollar index slipped 0.1% to 97.380.
Data overnight showed the country's weekly jobless claims fell, indicating that the slowdown in the U.S. economy still hasn't reached at least some parts of the labor market.
Initial claims fell to 209,000 for the week ended August 3, the Labor Department said. Data for the prior week was revised to show 2,000 more applications received than previously reported.
Meanwhile, the safe-haven yen inched up even after data showed Japan's economy grew more than expected in the April-June period. The USD/JPY pair last trade at 106.01, down 0.1%.
The AUD/USD pair and the NZD/USD pair inched up 0.1% and 0.2% respectively.
On Friday, RBA governor Philip Lowe warned that the central bank may have to cut rates again if unemployment rises and inflation remains weak.
"It's possible we end up at the zero (rate) lower bound. I think it's unlikely but it is possible," he said.
In the latest quarterly Statement on Monetary Policy that was released earlier in the day, the RBA trimmed its forecast of Australia's economic growth for 2019 and said it is ready to ease policy again "if needed."