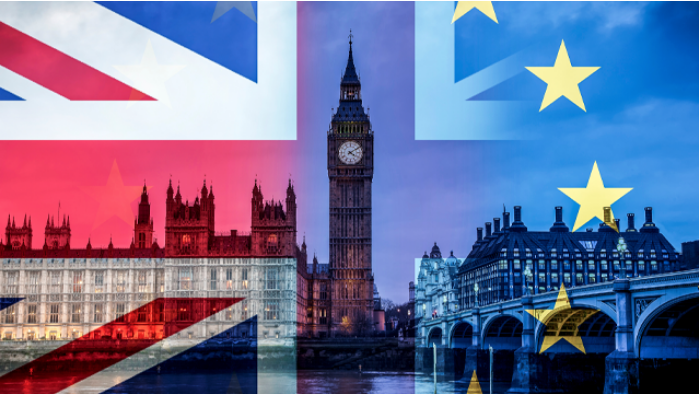 New Brexit deal heads to a vote in the UK Parliament on Saturday
A rejection may see sterling open lower, but any retreat to stay short-lived
Syria ceasefire pushes Turkish lira higher
Several Fed officials speak today – crucial for October rate-cut pricing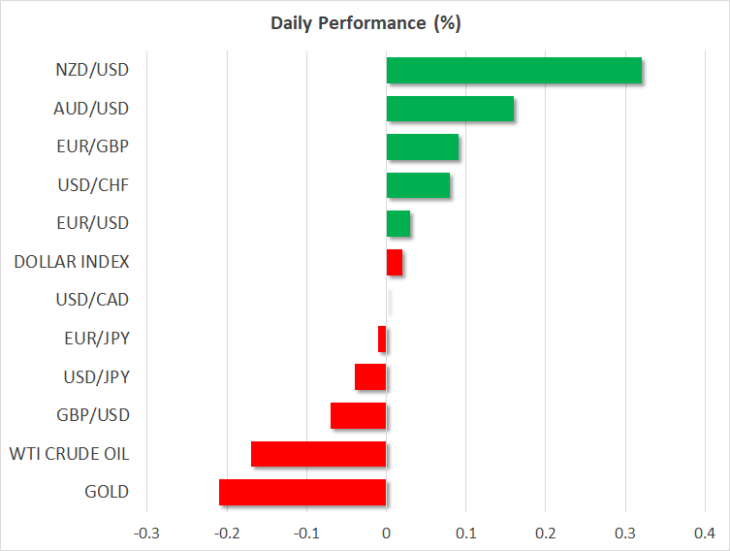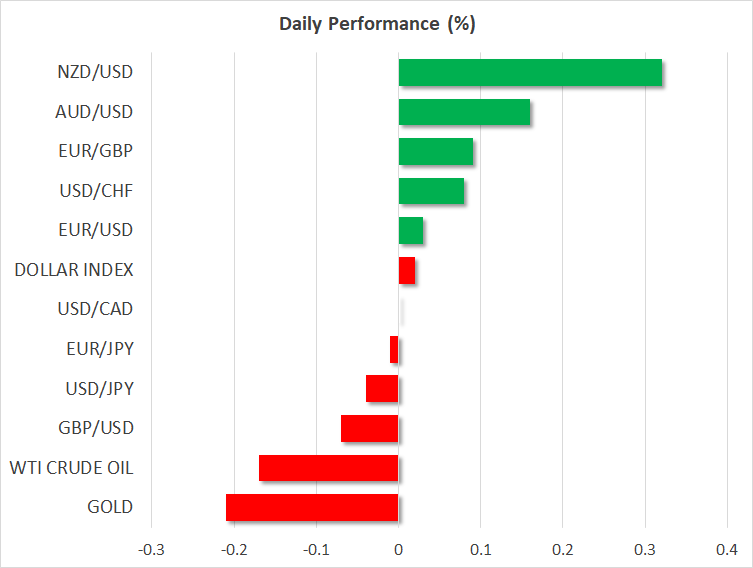 There and back again: A Brexit deal story
After a week of intense negotiations, the EU and the UK finally reached a Brexit deal yesterday, which will be put to the British Parliament on Saturday for a vote. The pound skyrocketed on the news, dragging the euro higher as well, and boosting risk appetite across markets. Yet, most of sterling's gains evaporated in the next hours, as doubts began to surface over whether the accord can get through Parliament.
The deal didn't win the blessings of the DUP, the small Northern Irish party supporting Johnson's government, who made it clear that it will vote it down. Therefore, as things stand, Parliamentary arithmetic is skewed towards Boris losing this vote. For him to succeed, he would need every single one of his Conservative MPs, including the 21 lawmakers he recently expelled from the party, and a few Labour 'rebels' or independents.
Remember, he's been defeated in all but one of the votes in Parliament since he became PM. Moreover, his deal in many respects is 'harder' than Theresa May's – which Parliament rejected multiple times – so it would be staggering if he wins over Labour MPs. Hence, while not impossible, pushing this deal through seems tremendously difficult. Boris is taking a political gamble here, albeit perhaps a calculated one, as the mere impression of him fighting for Brexit could win him votes in the election that's surely looming over the coming months.
As for the pound, it will most certainly open with a gap on Monday. If Parliament rejects the deal, that gap may be lower. However, even in that case, any retreat may remain short lived. Markets would quickly turn their attention to an extension and the General Election that follows, where most potential outcomes seem positive for sterling. Either Johnson gets a bolstered majority, allowing him to push his deal through, or a Labour-led coalition takes over under the flag of a new referendum.
Syria ceasefire helps the Turkish lira recover
In the geopolitical arena, US Vice President Mike Pence visited Turkey yesterday and successfully brokered a ceasefire in Syria, although just for five days. The aim is to evacuate Kurdish forces out of the area. Additionally, Pence vowed that Washington will remove its recent sanctions on Ankara once the ceasefire becomes permanent. The Turkish lira jumped on the news, given the diminished risk of any further tariffs and the imminent removal of the existing ones.
Parade of Fed speakers to add final touches to Fed pricing
It's a quiet day in terms of data. China's GDP for Q3 has already been released and fell short of expectations, with growth slowing more than expected. Chinese stocks fell by around 1.4%, but the broader market took the bad news in stride, with Wall Street expected to open only marginally lower and the China-sensitive aussie trading higher. The astonishing recovery in industrial production likely helped to calm some nerves.
While lacking in data, the calendar is still packed with a parade of Fed today. The Fed's Kaplan (13:00 GMT), George (14:05 GMT), Kashkari (14:30 GMT), and Vice Chairman Clarida (15:30 GMT) will all deliver remarks. The Fed's 'blackout period' ahead of the October 30 decision begins tomorrow, and since a rate cut at that meeting is priced in with an ~82% probability, this is the final opportunity for policymakers to 'massage' market expectations if they are uncertain about cutting.