Market dropped on Friday as traders fled riskier assets in favour of safe havens after the US government engineered a drone strike that killed a high-ranking Iranian commander, sparking a renewed US-Iran tensions. Developments between the US and Iran remain at the forefront of markets' minds, with participants wary at the prospect of an escalation in tensions – led by a retaliatory move by Iran. Prior to the US airstrike, optimism around the US and China signing a 'phase one' trade deal on the 15th January, leading to an associated recovery in the pace of global growth – saw major equity markets initially make a strong start to the year.
Major stock indexes dipped by 0.7-0.8%, retreating from their recent all-time highs, whereas treasuries yields slumped by 4 to 9bps in a single day on safe-haven bidding. JPY gained 0.4% to two-month high and gold prices jumped by 1.5% to a six-year high of $1552/troy ounce. Crude oils spiked around 3.1-3.6% where Brent crude was last traded at $68.60 on Friday and is seen edging up further near $70/barrel this morning.
The dollar strengthened across the board as markets went risk-off but the gain was capped by poor ISM manufacturing PMI; nearly all major currencies slipped against the USD on Friday.
Fed sees rate on hold in 2020: The minutes of the December FOMC meeting shows that central bank policy makers viewed the current stance of monetary policy as "likely to remain appropriate for a time as long as" incoming data remained broadly consistent with economic outlook. Officials mostly saw eye to-eye regarding current policy stance on how it could give some time to assess the full effects (of recent policy actions) and cushion the economy from global development. Officials generally expressed concerns over inflation still being below the 2% target but some noted that the factors holding down inflation could be transitory. The minutes suggest that Fed officials are comfortable with the current level of interest rates, reaffirming expectations that it might hold rate in 2020.
US manufacturing downturn deteriorated; construction spending got a boost: The ISM Manufacturing Index slipped further to 47.2 in December (Nov: 48.1), its lowest level for more than ten years ago in Jun-09 to indicate a faster contraction in US manufacturing sector. The downturn was a result of continuous decline in new orders, employment, new exports order and notably, production which recorded a nearly 6pts drop. December print marks the PMI's fifth monthly back-to-back contraction, highlighting the entrenched weakness in US manufacturing in 2H19 as the US government was negotiating a trade deal with China. On a separate note, construction output picked up 0.6% MOM in November (Oct: +0.1% revised), boosted by spending in private home building that confirms that the housing sector is on course for gradual recovery in a low interest rate environment. Data for October was also revised from a 0.8% contraction to a 0.1% increase.
UK house prices accelerated in December: The Nationwide House Price Index gained by 0.1% MOM in December (Nov: +0.5%) to indicate little change in house prices last month. YOY, the index gain however accelerated to 1.4% (Dec: +0.8%), its first time recording a more than 1% growth for 12 months. Despite that, Nationwide said that the underlying pace of housing activity remained broadly stable and expected house prices to be broadly flat over the next 12 months. Factors that drive house prices in 2020 will be how quickly Brexit uncertainty lifts and global growth outlook.
Today's Options Expiries for 10AM New York Cut (notable size in bold)
EURUSD:  1.1000 (EUR305mn); 1.1070 (EUR779mn); 1.1150 (EUR452mn); 1.1200 (EUR330mn); 1.1215 (EUR445mn); 1.1270 (EUR648mn); 1.1275 (EUR423mn)
USDJPY: 108.50 (USD1.2bn)
AUDUSD: 0.6950 (AUD430mn)
EURUSD (Intraday bias: Neutral, Bullish above 1.1175 Bearish below 1.1150)
From a technical and trading perspective, the daily chart is orientated with a bearish bias, however as prices continue to hold the 1.1150 as support there is a window for prices to pressure stops above 1.12, looking for sellers to remerge here for a test of the symmetry swing downside objective sited at 1.11.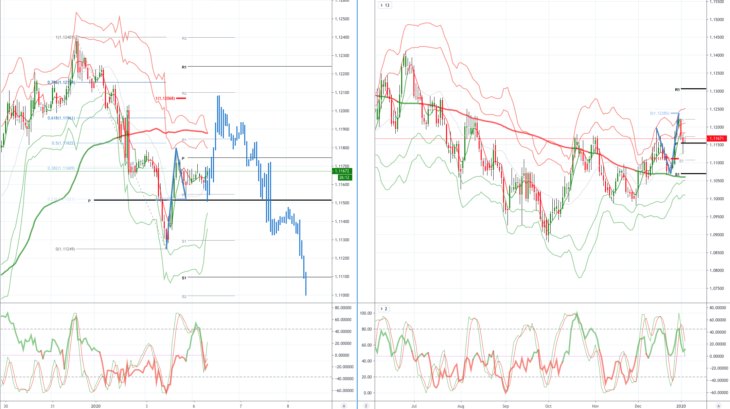 GBPUSD (Intraday bias: Neutral, Bullish above 1.3150 Bearish below 1.3050)
From a technical and trading perspective, as .1.3150 caps upside attempts look for a test of bids and stops below 1.3000, failure to find a base here would open a test of pivot confluence down to 1.2930/35, only a breach of 1.3150 would delay downside objectives.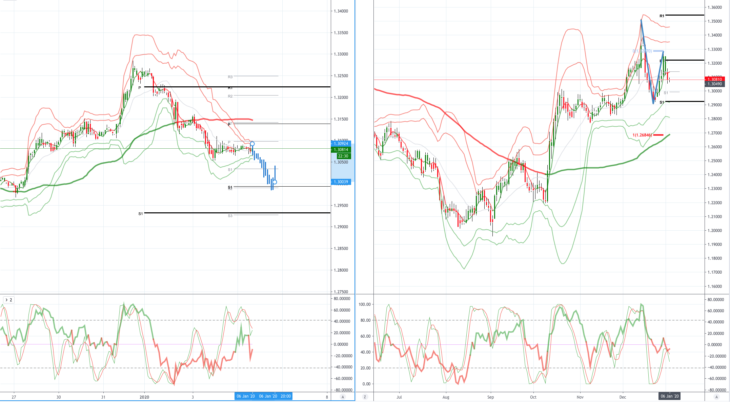 USDJPY (Intraday bias: Bearish below 108.50 targeting 107.40)
From a technical and trading perspective, as 108.50 contains upside moves, look for a grind lower to test bids and stops below 107.50, expect profit taking on the first test of this area. On the day only a move through 108.60 would negate the downside objectives. Note sizeable options roll off at the NY cut today at 108.50.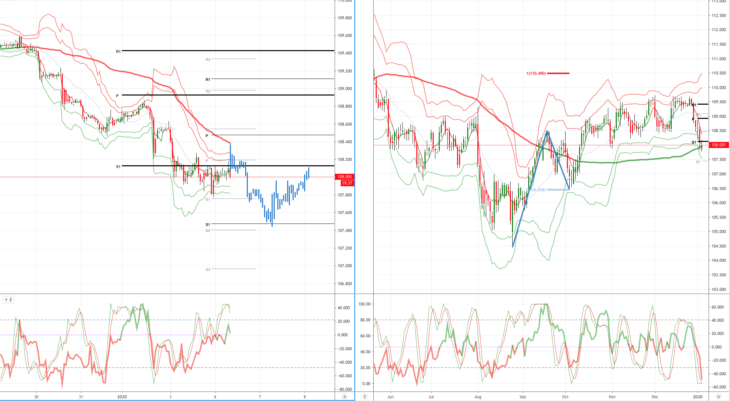 AUDUSD (Intraday bias: Neutral, Bullish above .6975 Bearish below .6930)
From a technical and trading perspective, as .6970/80 cap any upside advance look for a breach of support at .6930 to open another leg of downside to target bids and stop sited below .6900. On the day a move through .6980 would negate the downside scenario opening a retest of prior swing highs to .7030.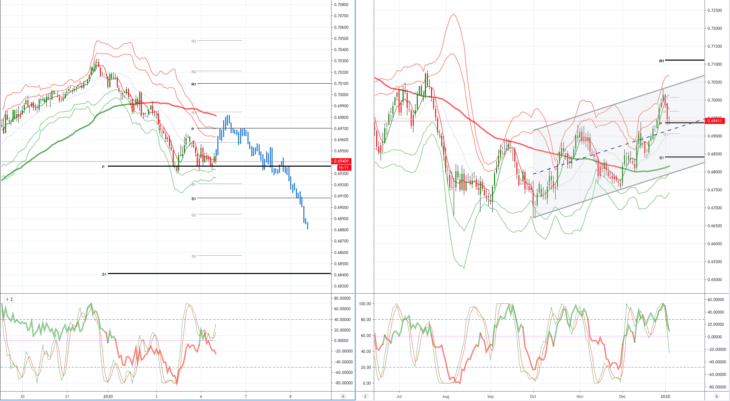 Disclaimer: The material provided is for information purposes only and should not be considered as investment advice. The views, information, or opinions expressed in the text belong solely to the author, and not to the author's employer, organization, committee or other group or individual or company.