Main Market Themes
Wall Street stocks saw a relief rally on Friday as markets took comfort in the moderate gain in US jobs, easing fear that the US economy is heading into recession following a string of disappointing data earlier last week. Other headlines were generally positive, returning investors back on a risk on mode. On Friday, President Trump said that the US had a "very good chance" of reaching a trade deal with China.
Fed Chair Jerome Powell said that the economy is still in a "good place", despite facing some risks and repeated the central bank's pledge to support growth. As of writing, futures show that markets pricing in a 79% chance of a rate cut at end-Oct.
On the CFTC front, both leveraged accounts and asset managers moved in favour of the USD in the latest reading, although this may not fully account for the shift in USD sentiments last week. Notably, implied short USD bias in the asset manager accounts, first reached in 4Q 2016, now stands almost at neutral levels. Note also, a jump in AUD shorts in asset manager accounts, perhaps underlying a structural discomfort with global growth.
The greenback weakened across the board following the job report, slipping against nearly all majors except for JPY and GBP which ended minimally lower against the USD. The Dollar Index barely changed (-0.06%) at 98.81 after falling for four consecutive sessions.
Key events to watch out for this week is the USChina trade negotiation as well as the Fed's FOMC meeting minutes; Bloomberg reported overnight that China has narrowed scope for a trade deal with the US, signalling its reluctance to strike a broader deal with the US. This would invariably keep markets on toes again.
Attention will remain on Brexit developments in the UK as we edge closer to the EU Leaders' summit (17-18 October).
EURUSD (Intraday bias: Bullish above 1.0940, targeting 1.1020 & 1.1045 in extension)
From a technical and trading perspective as suggested we cleared 1.0970 and have renewed bullish sentiments offers & stops over 1.10 now look vulnerable, on the day we look for 1.0940 to provide support, a failure below 1.0920 would concern the bullish bias and open another run to test bids at 1.09. I am still running weekly & daily long positions with decent profits and now risk free. Note decent 1.1070 options expire today at the New York cut.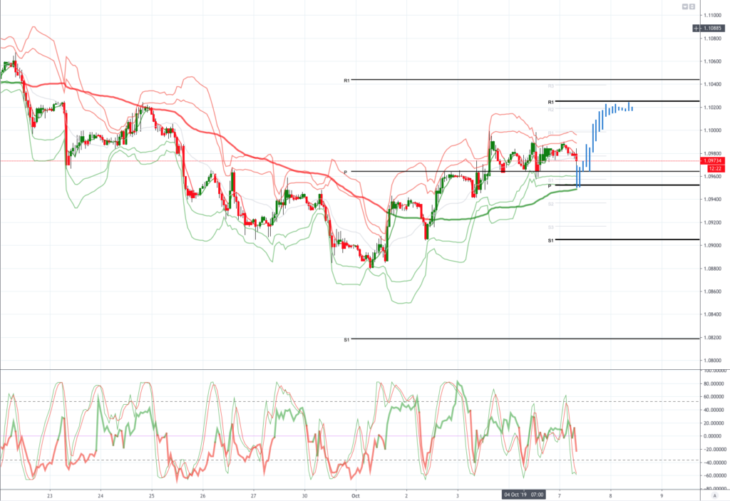 GBPUSD (Intraday bias: Bullish above 1.2250 targeting 1.2450)
From a technical and trading perspective 1.2350 stops taken out as we spiked 1.24 in standard sterling style trade we duly retreated to test bids at 1.23 as these continue to support this area should provide the platform to test my target, however, a failure below 1.2285 would negate upside objectives and open a retest of 1.22 bids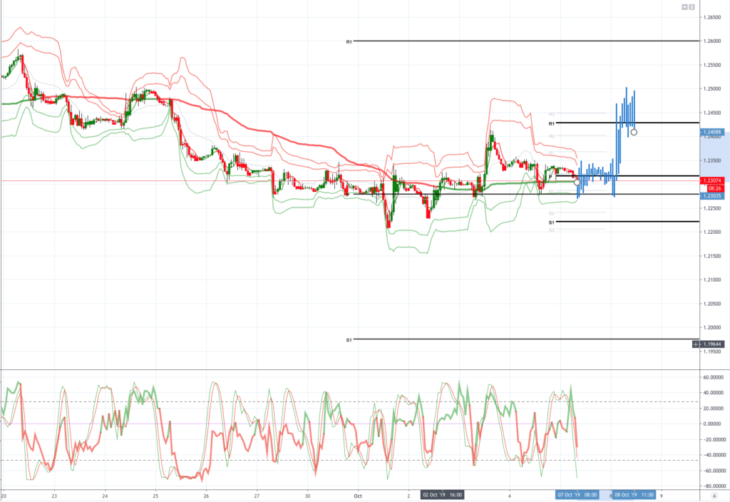 USDJPY (intraday bias: Bearish below 107.50 targeting 106.40)
From a technical and trading perspective prices look poised to test bids below 106.50a failure below here will open a 106.10 test, look for 107.35 to caps any upside attempts, through 107.60 would delay downside objectives.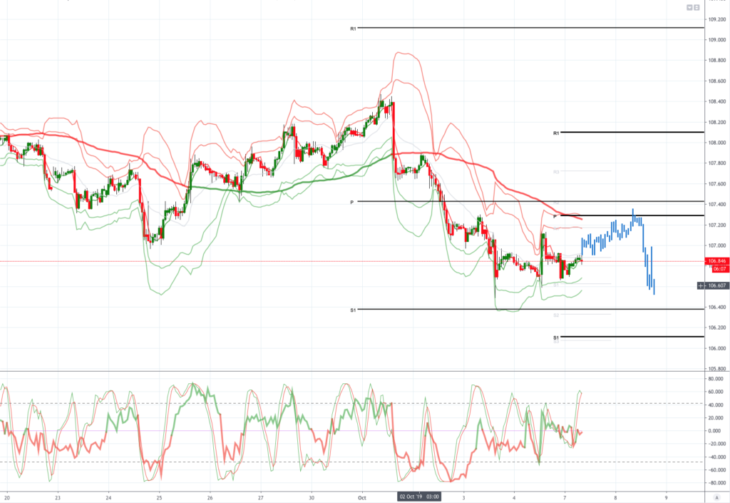 AUDUSD (Intraday bias:Bullish above .6740 target .6810)
From a technical and trading perspective the move back through .6750 has renewed bullish aspirations, however expect heavy going as the market tries to chew through thick offers towards .6775, however, as .6740 supports look for another impulsive move to gun stops ahead of .6800 challenge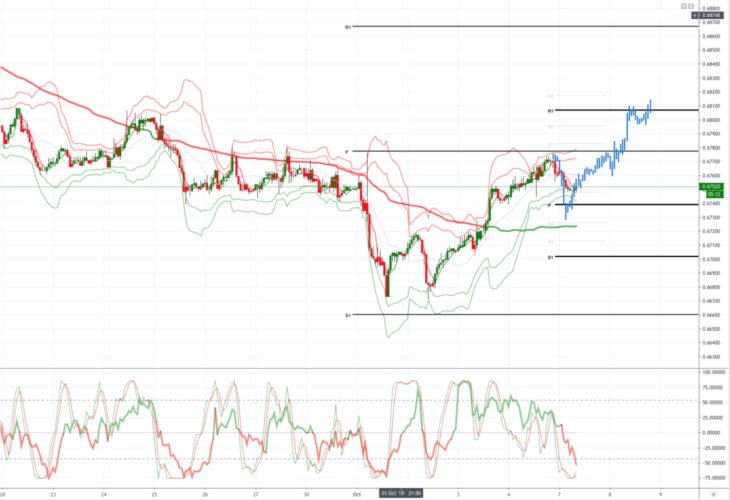 Please note that this material is provided for informational purposes only and should not be considered as investment advice. The views discussed in the above article are those of our analysts and are not shared by Tickmill. Trading in the financial markets is very risky.