The euro inched up against the U.S. dollar after the European Central Bank (ECB) cut its key interest rate further into negative territory and announced it would restart quantitative easing from November.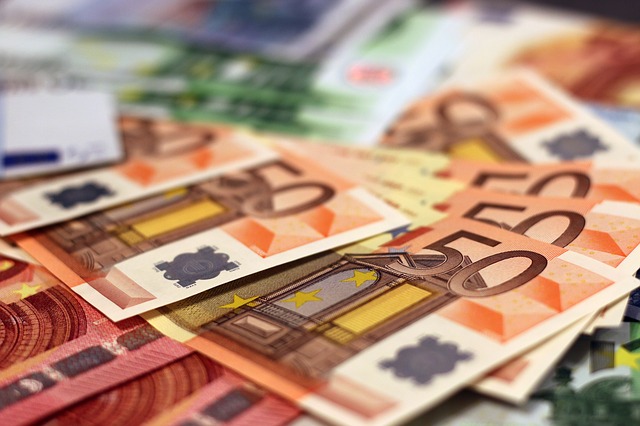 The EUR/USD pair last traded at 1.1064 by 11:30 PM ET (03:30 GMT), up 0.1%.
The ECB announced overnight a quantitative easing program that entails 20 billion euros per month. The central bank also cut its main deposit rate by 10 basis points to -0.5%, in line with market expectations.
U.S. President Donald Trump used the opportunities to again accuse the Federal Reserve for not doing enough to support the U.S. economy.
"They are trying, and succeeding, in depreciating the Euro against the VERY strong Dollar, hurting U.S. exports…. And the Fed sits, and sits, and sits. They get paid to borrow money, while we are paying interest!" Trump said via Twitter.
Meanwhile, the pound received some support overnight on the back of a report that said the European Union is prepared to grant another Brexit extension to the U.K. to prevent the country from leaving the bloc without deal.
Business Insider published news of the potential deal, citing a leaked European Parliament draft resolution. U.K. Prime Minister Boris Johnson has said several times that he is not willing to ask the EU for a further delay to Brexit, despite U.K. lawmakers passing a law to stop a no-deal Brexit.
The GBP/USD pair inched up 0.1% to 1.2336.
On the Sino-U.S. trade front, Bloomberg cited people familiar with the matter and reported that the Trump administration officials are considering to offer a limited trade agreement to China that would delay and even roll back some U.S. tariffs.
The discussions are preliminary and Trump has yet to sign off on it, Bloomberg noted. The president added that he would preferred to "get the whole deal done," but did not rule the possibility of an interim pact.
The safe-haven Japanese yen was pinned near a six-week low versus the dollar following the news. The Chinese yuan was unchanged against the U.S. dollar at 7.0774.
The AUD/USD pair inched up 0.1% to 0.6868.