The price of the Russian currency is remaining in the 63.60-64.00 range for a second week in a row, trying to either jump or drop. The most important level of 63.60 still offers strong resistance. Russian ruble is potentially targeting the 65.55 level: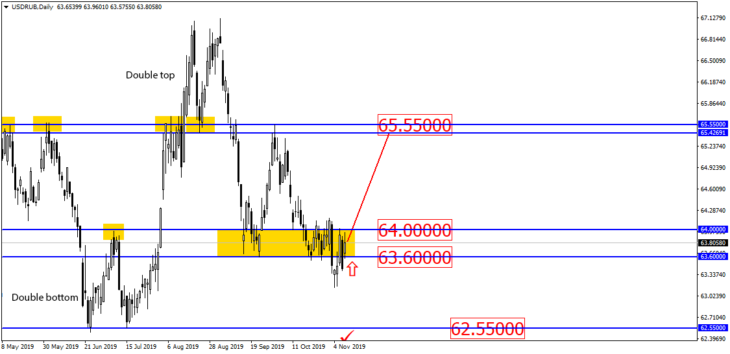 When it comes to the Russian ruble, the reports by COT CFTC show that large operators stay flat and so does this asset's price. So far, large operators kept expanding both long and short positions: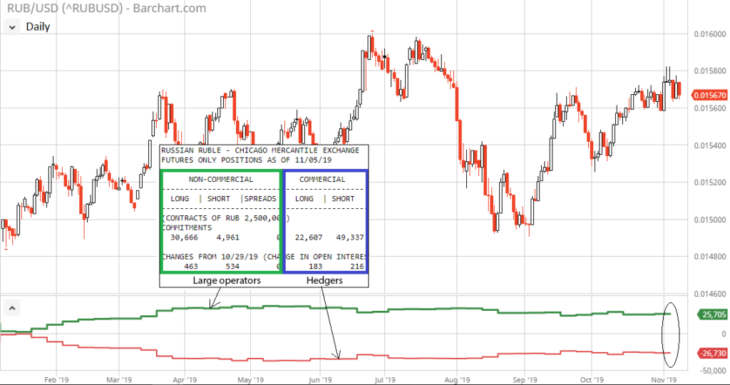 The price of British pound remains below the support level of 1.2783. It may mean that the double top is most likely to form. Although it is too early to think about it as this asset did not yet secure his position below the broken trendline with several candles. When the market opens, asset's price may jump and close Monday with a fine bullish candle so we should wait and see what happens. British pound can easily slip 200 points down: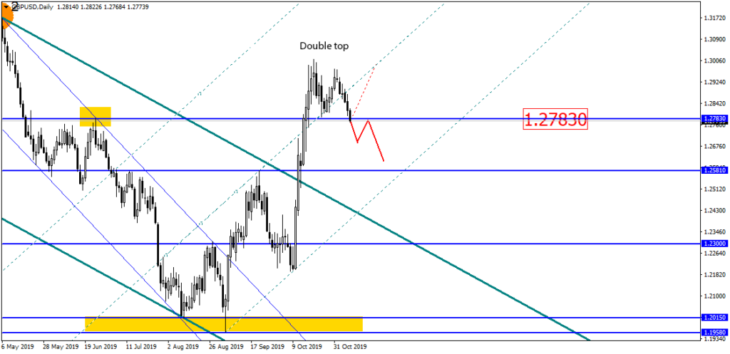 Swiss franc has pulled from the support level of 0.9840 yet again approaching the broken uptrend. Away from this uptrend the asset can potentially pull back down: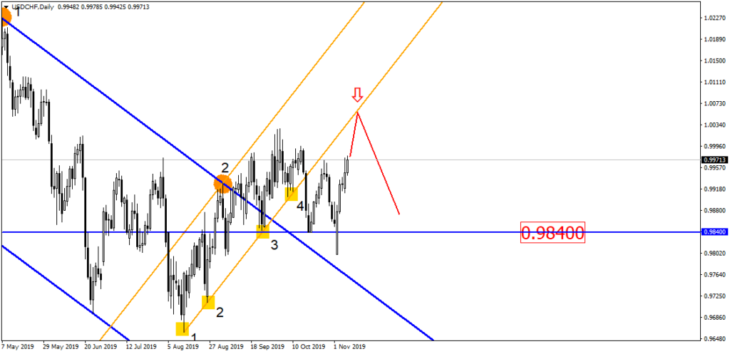 Disclaimer: The material provided is for information purposes only and should not be considered as investment advice. The views, information, or opinions expressed in the text belong solely to the author, and not to the author's employer, organization, committee or other group or individual or company.