The Chinese yuan was little changed on Monday in Asia even after the release of better-than-expected Manufacturing Purchasing Managers' Index (PMI) data.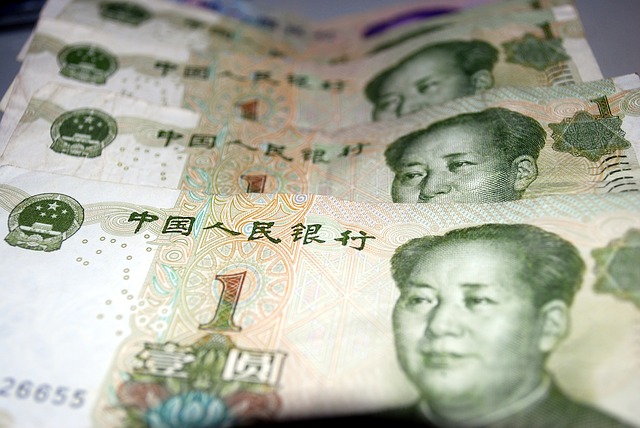 The USD/CNY pair last traded at 7.1226 by 1:17 AM ET (05:17 GMT), up 0.02%.
Trading was relatively quiet on Monday before the70thanniversary of the People's Republic on Tuesday.
On the data front, China's September official PMI and the Caixin Manufacturing PMI were both higher than expected, data showed on Monday.
The country's official manufacturing PMI came in at 49.8 in September, slightly higher than the 49.5 expected by analysts but was the fifth month it's been below the 50 level which divides expansion from contraction.
Meanwhile, the non-manufacturing PMI was at 53.7, compared with the expected 54.2.
A Separate Caixin Manufacturing PMI, which focuses more on smaller, export-orientated firms, came in at 51.4, higher than the expected 50.2 and August's 50.4.
The U.S. dollar index that tracks the greenback against a basket of other currencies was also near flat at 98.778.
Sino-U.S. trade developments received some attention. Citing three unnamed sources. Reuters reported on Friday that the U.S. Administration was mulling de-listing Chinese companies from U.S. stock markets.
The report later suggested that such moves were not imminent.
The GBP/USD pair inched up 0.1% to 1.2297 as uncertainty over Brexit remains. Ireland's Tánaiste Simon Coveney said on Friday that the EU was ready to negotiate, but that the U.K. had not yet sent a proposal for a Brexit deal.
The U.K. is expected to leave the EU on Oct. 31.
The NZD/USD pair lost 0.4% to 0.6266 on weak business confidence numbers. The AUD/USD pair also slipped 0.2% to 0.6754.