Advisor Flow is based on Martingale Strategy, designed for trading on price rollbacks that constitutes ca. 20-30% of the trend. The profits are gained when you make trades with an interval of X. Attention! Martingale Strategy is very risky. We recommend you to try the advisor on a demo account before installing it on a real one.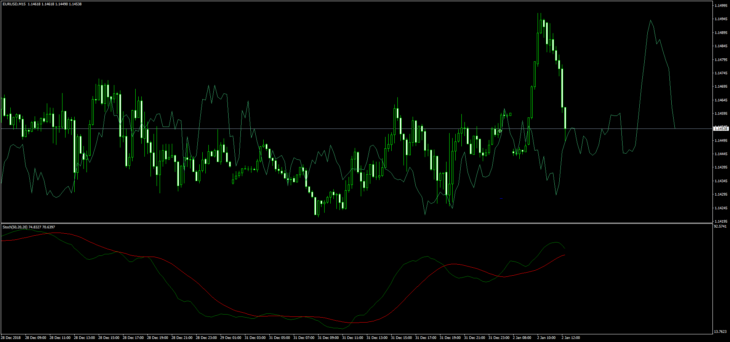 Working indicators:
Bollinger bands (to signal for entering the market).
Fibonacci levels (to signal for closing the deal).
The author of the advisor is daemonw. For discussion of the robot's feature please refer to the forum topic.
Testing
Timeframe: M15
Currency pairs: EUR/USD, GBP/USD, USD/JPY и NZD/JPY
Deposit amount: USD 30,000
EUR/USD
Deposit value has doubled for 6M: 42 trades were made, of which 35 were profitable. Lot started from 2 and reached 15 in pikes. Trading is very risky. Closing of a deal is made by take profit or when two deals reach breakeven point. It pressures the deposit value if a trend has no rollbacks.
Another currency pairs
Good results in EUR are usually envisages not bad trading in major pairs, but it is not the case with «Flow». Test on GBP/USD: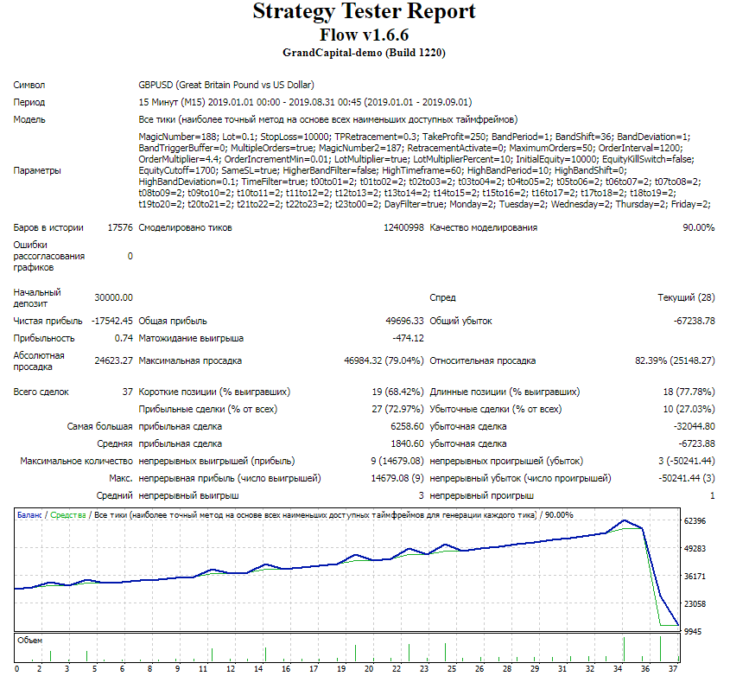 Deposit has been quickly lost on USD/JPY and NZD/JPY.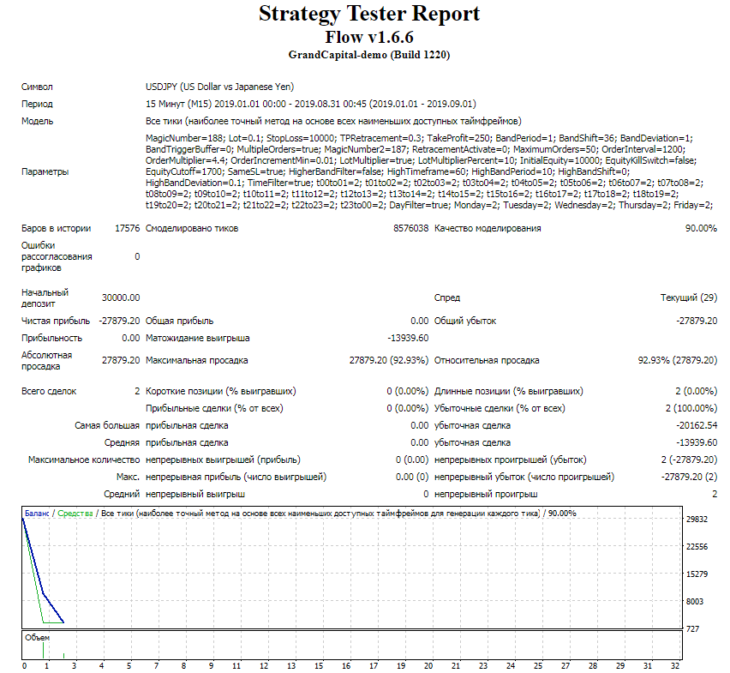 Monitoring
Install the advisor on a demo account with USD 30,000 to EUR/USD currency pair. Do not adjust or manually filter trades. It is interest to test the advisor at night, when the trend with no rollback is less possible.